All the warm fuzzies of summer may be fading in memory, but our AT HOME streaming platform is here to stay. And as fresh as a crisp autumn breeze, we have new highlights to share with you this month.

With an evolving mix of livestreams, new work from emerging artists, as well as documentaries and a longer form cinematic opera; you will find both original content, commissioned and produced by Sydney Festival, alongside curated pieces to enjoy AT HOME.

Start with the dazzling 12-piece Melbourne outfit Sunshine and Disco Faith Choir, toe-tapping good times and disco anthems guaranteed.

Catch your breath and sit back for contemporary dance performance that seemingly defies gravity as Circus Monoxide perform The Construct.

Finally, let Casey Donovan's rip-roaring vocals inspire you to grab that invisible microphone and belt out your favourite power ballads. 
SUNSHINE AND DISCO FAITH CHOIR - Live at Speakers Corner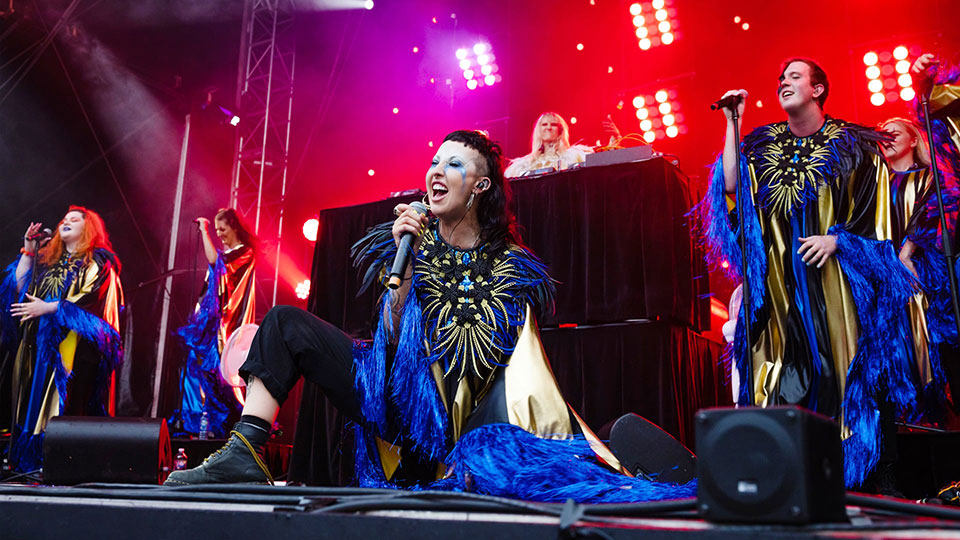 Last January, Melbourne outfit 
Sunshine and Disco Faith Choir
 compelled us all to drape ourselves in something sparkly and ascend to disco heaven for a night. The brainchild of renowned DJ Sunshine - her 12-person choir belted out uplifting house tunes, disco classics and dance floor anthems into the night sky.
Now you can rewind and relive the whirlwind of sequins, glitter, face paint and good times once again.
Filmed live on 12 January 2022 at Speakers Corner.
---
THE CONSTRUCT - Live from Cronulla's Peryman Square

What do you get when you mix the poignant with the playful? The Construct by the award-winning professional performance troupe Circus Monoxide. Part circus, part contemporary dance and unquestionably captivating, The Construct featured Circus Monoxide's elite acrobatic artists, tumble and seemingly fly across a sculpture made from welded steel.

Their mind-bending movements are set against the backdrop of Ian Morehead's stirring contemporary reimagining of a neo-classical score by Judith Stubbs.

The Construct is a visual salute to hope, humanity and inner resilience during these unprecedented times.

Filmed on 19 January 2022 at Cronulla's Peryman Square
---
CASEY DONOVAN - Live at Speakers Corner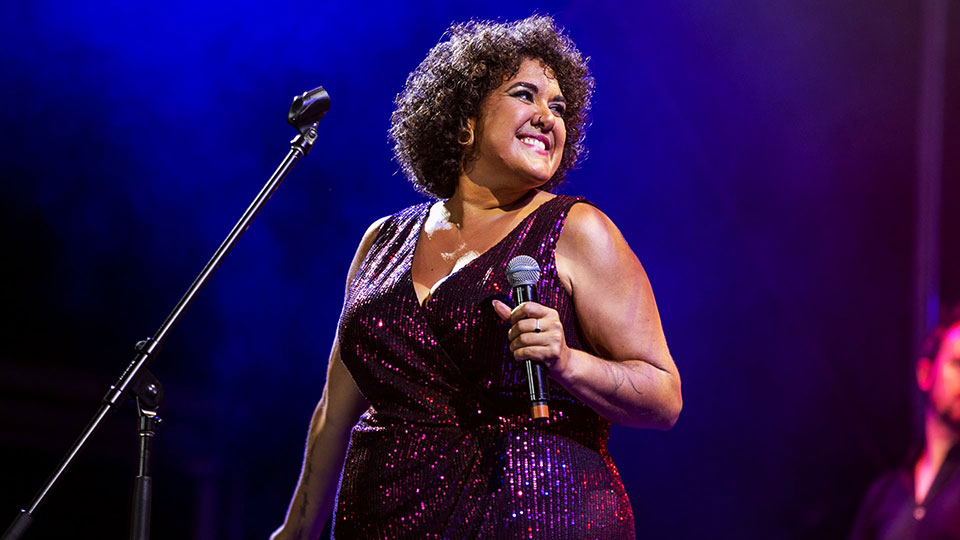 Since becoming the youngest-ever winner of Australian Idol, Casey Donovan has never looked back. She's one of Australia's queens of the power ballad, with a voice as rousing as it is heartfelt. At Speakers Corner in January, Casey Donovan delivered a set filled with jazz, blues and good old-fashioned sing-a-longs.

Eurovision has nothing on this. Turn it up, max out your speakers and belt out some classics with Casey.

Filmed live on 15 January 2022 at Speakers Corner.
For more free digital concerts, shows and performances head over to our
AT HOME
program - designed to bring Sydney Festival direct from our home to yours.