Meet the cast of LIFE – the show
December 4, 2019
Words
International clowning, aerialist and musical royalty
2020's cabaret spectacular in the Magic Mirrors Spiegeltent comes from the seasoned professionals behind previous Sydney Festival hits LIMBO (Sydney Festival 2014 and 2015) and Cantina (Sydney Festival 2013).

LIFE – the show brings together a cast of "international prodigies and deviants" for an "adventure into hedonistic theatrical anarchy" that's "fast-paced, innovative and funny… using all the heart-stopping techniques you've come to expect."

We put together some quick intro bios on each of these prodigies and deviants below.

---
Helena Bittencourt
A Cirque de Soleil alumni and modern clowning and circus royalty, who frequently works with fellow acclaimed clown and performance partner, the Dutch artist Goos Meeuwsen.
"Helena and Goos move around the stage with lightness and great agility… elegantly bringing forth small details to build tragicomic situations… where the clowns do not play the fools, but rather embody the frailness of losing heroes" – Daniele Finzi Pasca, director of
Bianco su Bianco
---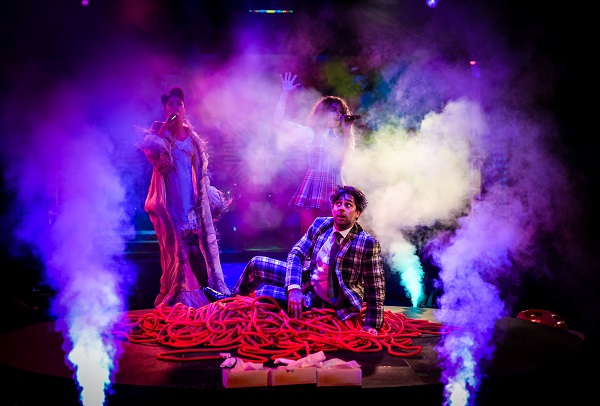 Goos Meeuwsen
A performing clown and circus star since the age of nine, Goos has performed in major touring circus outfits around Europe, as well as playing the leading role in Cirque de Soleil show
Love
in Las Vegas, which the
Daily Telegraph
described as "ravishing and almost indecently spectacular."
"Dutch performer Goos Meeuwsen is the archetypal clown, awkwardly clumsy, naïve, and pathetic, the perfect fall guy. But that is all about to change as the lone figure is surrounded by an array of fascinating and joyously full of life characters to lead him on the path to transformation… What happens along this journey to affirmation transcends the predictable." –
The Sydney Morning Herald
on
LIFE – the show
---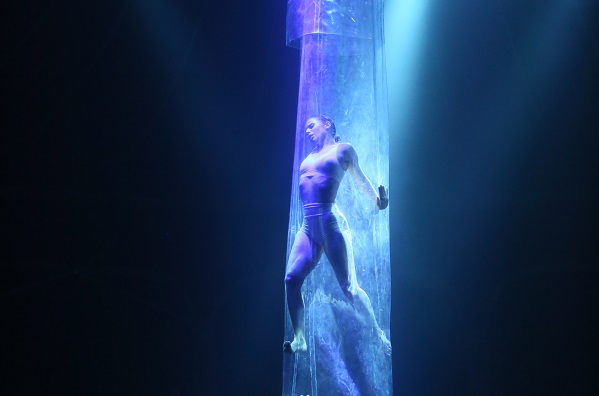 Rechelle Mansour & Hilton Denis
Choreographers and dancers Hilton Denis (previously seen in
LIMBO
) and Rechelle Mansour (
Velvet
) bring high energy movement to the stage of
LIFE – the show
, as well a mesmerising routine suspended in a plastic tube (a dangling metaphor for the birth canal, or a giant condom?), a routine created by performance artist Nick Beyeler that's "one of the absolute standouts of the show" (
Matilda Marsellaise
).
---
Elke Uhd
"Australian-based trapeze and aerialist performance artist Elke Uhd captivates with her sensuous physicality on the bars and wires [delivering] the jaw-dropping acrobatics and circus arts which Strut & Fret are best known for." – Scenester
---
Oscar Kaufmann
A Berlin based artist specialising in Cyr Wheel and Straps acrobatic and aerials acts. A graduate from the Berlin Circus School, Kaufmann has performed with the Wintergarten Berlin, Cirque de Soleil, GOP and the Friedrichsbau Stuttgart variety shows.
---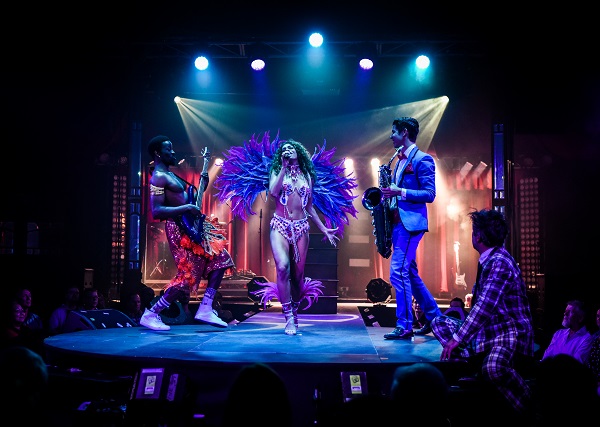 The band
Attis Clopton (drums): A world-travelling drumming powerhouse out of Brooklyn, who also side hustles as an acclaimed street photographer.
Blaise Garza (sax & flute): The saxophonist with Violent Femmes, Garza takes to their air in LIFE – the show, "soaring through the air while playing his soulful sax" (The Sydney Morning Herald).

Fantine Pritoula (singer): Russian-born Australian singer-songwriter Fantine has worked with the like of Katalyst and Steve Spacek, Emilio and Gloria Estefan, Gorillaz producer Jason Cox and Wyclef Jean over the course of her decade-long career, and now she brings her powerful pipes to the Spiegeltent stage.

"She has a beautiful and powerful voice [as] dressed in a silky slinky nightie and gown, she weaves her way around the stage, her vocals ringing in our head well after the show" – Matilda Marsellaise


LIFE – the show
8–26 January
Magic Mirrors Spiegeltent
$70–$89 + BF
Tickets and more
Back to
Stories