BACK TO STORIES
Why critics are raving about Bran Nue Dae
"A leading contender for the country's great musical"
Photos by Prudence Upton

The 30th anniversary revival of the world's best-loved Aboriginal musical is getting rave reviews for its Sydney Festival run – but you only have until 1 February to catch it at Riverside Theatres in Parramatta.

Read what critics and reviewers had to say below.

---
★★★★
"Playwright Jimmy Chi's quintessentially Australian work is a blend of ironic wit and lacerating truths that still need to be heard today… the alchemy between the cast in this production and the contemporary resonance of the songs reinforces Bran Nue Dae's status as a leading contender for the country's great musical."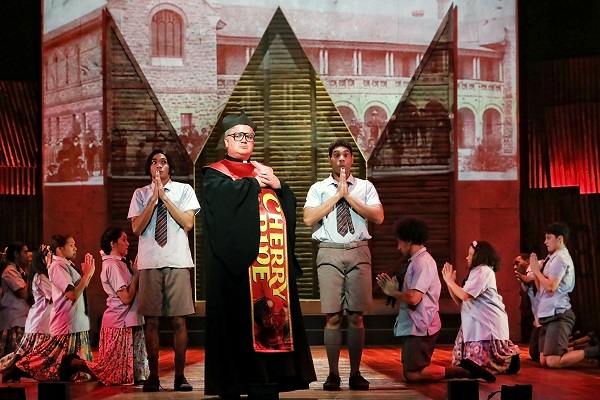 "Bran Nue Dae's heart and soul are found in the seductive Broome sound of Jimmy Chi and the band Kuckles. It's a fusion of country, rock, blues and the rich harmonies of gospel that makes you feel nothing could be wrong with a world in which this music exists…
Audiences need to be careful, though, to listen closely to the lyrics. In the title song we haven't arrived, we're "'on our way'. That was the optimistic hope when Bran Nue Dae premiered in 1990 and it's still the case. The infectious Nothing I Would Rather Be puts the boot into the colonial invaders but sounds celebratory."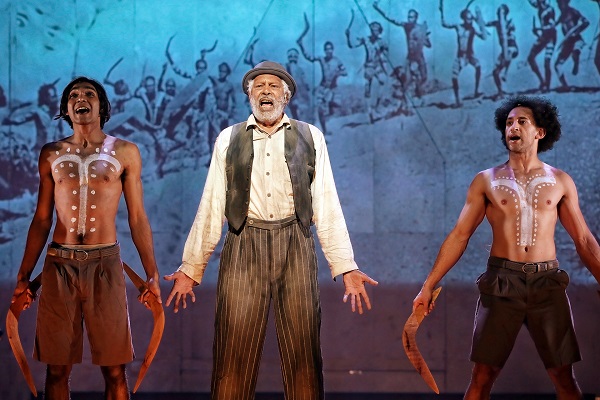 ★★★★
"Ernie Dingo returns to reprise the role he originated, only now Uncle Tadpole really is a rascally old fella rather than the greyed-up spunk of 30 years ago. He is utterly charming and his raspy voice and silver fox head are irresistible to the audience."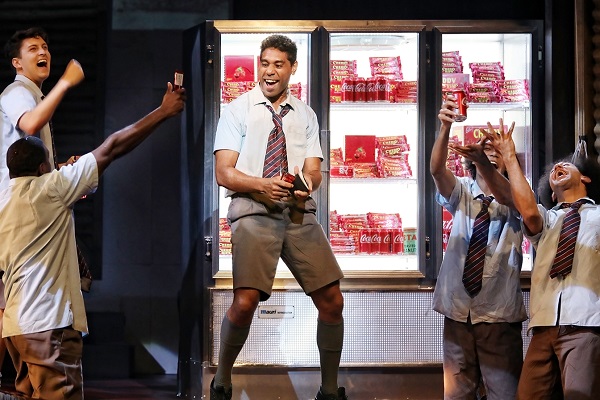 "Marcus Corowa is a delight as Willie. He has a lovely warm stage presence and a gorgeous, strong, clear voice, while Opera Australia baritone Andrew Moran's rich, fruity, resonant vocals bounce off the back wall as Father Benedictus. But each performer gives it their all."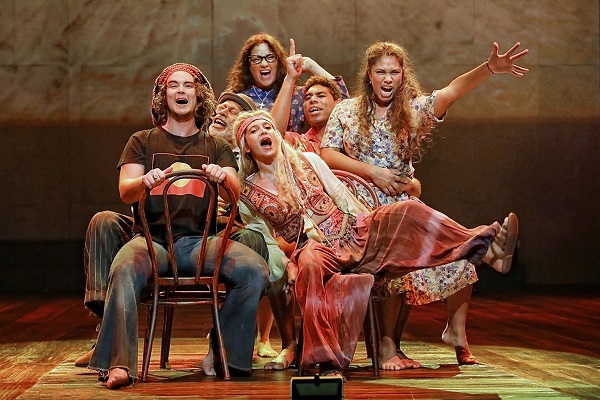 "An open-hearted story of family, home and love; an examination of both the promise of reconciliation and its present failures; and it ends with a reunion of Shakespearean proportions… keep an ear out for the lyrics – they're sharp, laced with celebration of pleasure and scathing critique of white supremacy in Australia.
"[Ernie] Dingo is all hundred-watt charisma. You want to spend time with these men, you want to go on the journey, and the cast are all on fire. Don't be surprised if you end up on your feet."
Bran Nue Dae
Until 1 February
Riverside Theatres, Parramatta
Tickets and more info