Since 1977 we've had the privilege of calling the Sydney Opera House a friend. Our partnership with Sydney's most striking sails has been a rich source of joy and inspiration – a union we look forward to continuing for many years to come.
Our connections with SOH come in many shapes and sizes; from our relationship producing shows, as a previous staff member, or simply a loyal audience. Read below some of our favourite Sydney Opera House memories.


John Bayley – Head of Production

I am coming up to my 22nd year with Sydney Festival and there hasn't been a year when we weren't at "The House". We have played every nook and cranny that was publicly accessible, and I have had the chance to visit a few that were not. A heritage-listed, world famous icon is a unique place to work in for a bunch of freewheeling performing festival artists. The thing that has stood out during my time has been the people: yes the building is nice, but its people have been exceptional. The best of the best, delivering thousands of every type of event each year. It has its own hive of management activity and relationships which I have always found fascinating. At stage level the focus on show delivery is laser sharp.

Happy Birthday SOH – look after your little hive!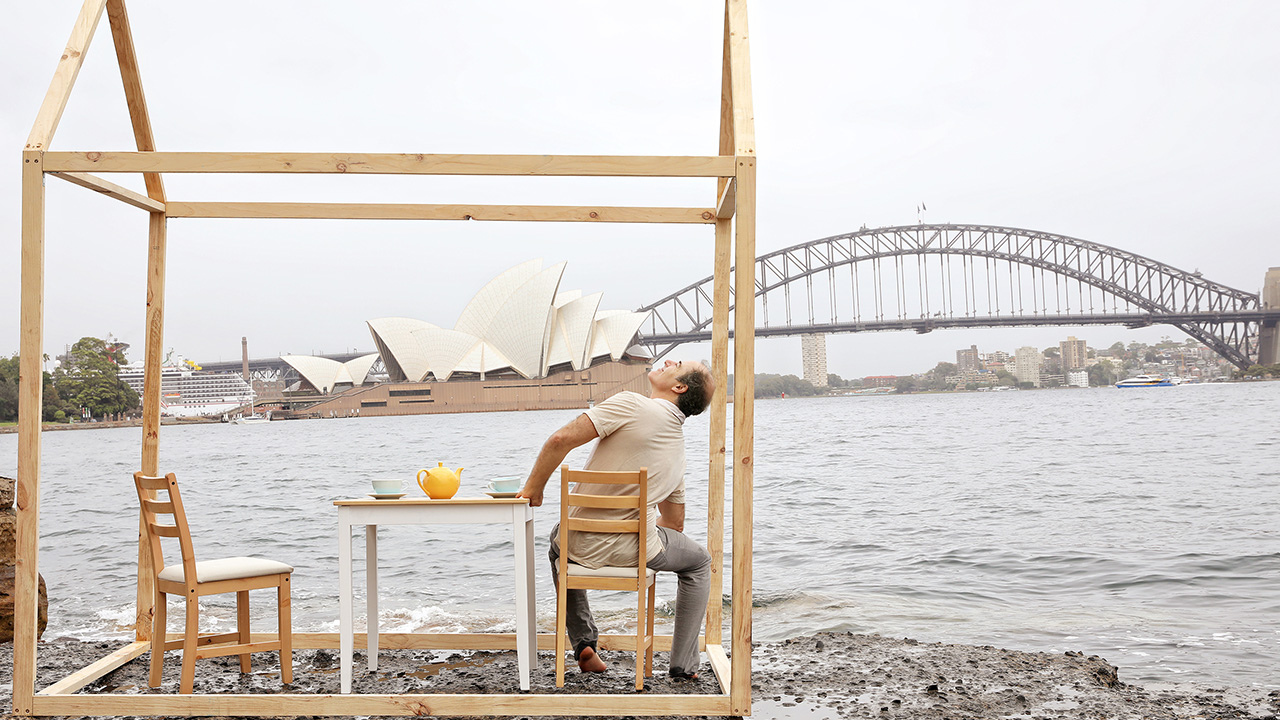 Geoff Sobelle's HOME, Sydney Festival 2019. Photo by Prudence Upton

Jordan Rahlia – Content Manager

Underworld – 90s rave overlords. In the seated Concert Hall of Sydney Opera House. On a Tuesday night. This can't possibly work, I thought, as I mingled in the fancy foyer with hundreds of other be-sneakered techno fans frantically necking beers in an anxious attempt to simulate a party atmosphere in a thoroughly un-Underworld environment. We needn't have worried. From the moment the UK duo stalked out on stage every single person in the room was on their feet dancing, whooping and bass-facing – and stayed there for the duration of the best gig in 2017. The energy in the hall was explosive. I realised then, that the Opera House was for everyone, and anything could happen inside those sails.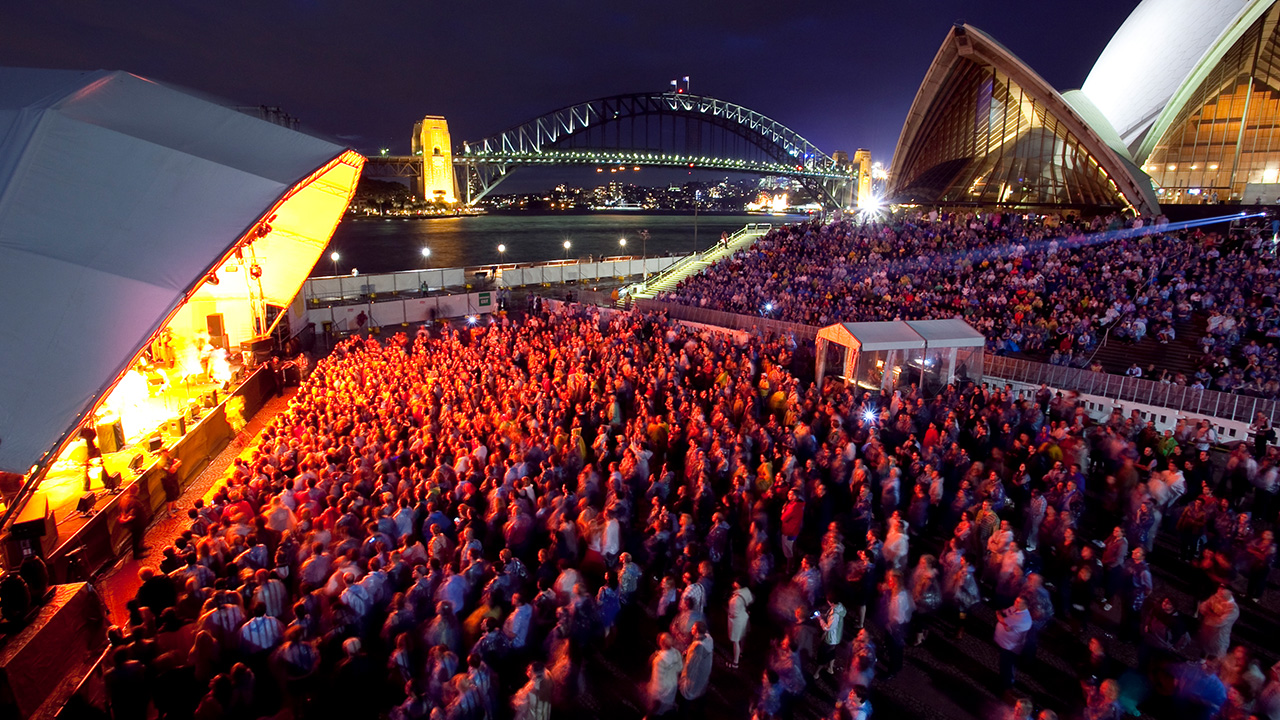 Rogues Gallery, Sydney Festival 2010. Photo by Jamie Williams.

Nick Beech – Producer, Theatre and Dance

My best memory of working at the Sydney Opera House involves a deeply personal moment – taking my then four-year-old daughter to see one of her idols, Maggie Rogers, in concert. Witnessing the pure awe in my daughter's eyes as she experienced live music from someone she admired was an incredibly special moment. This experience not only emphasised the magical power of what we do but also highlighted the Opera House's unique ability to create lasting and cherished memories for people of all ages. It's a memory that encapsulates the diverse and enchanting tapestry of moments that made working in such an iconic venue truly special.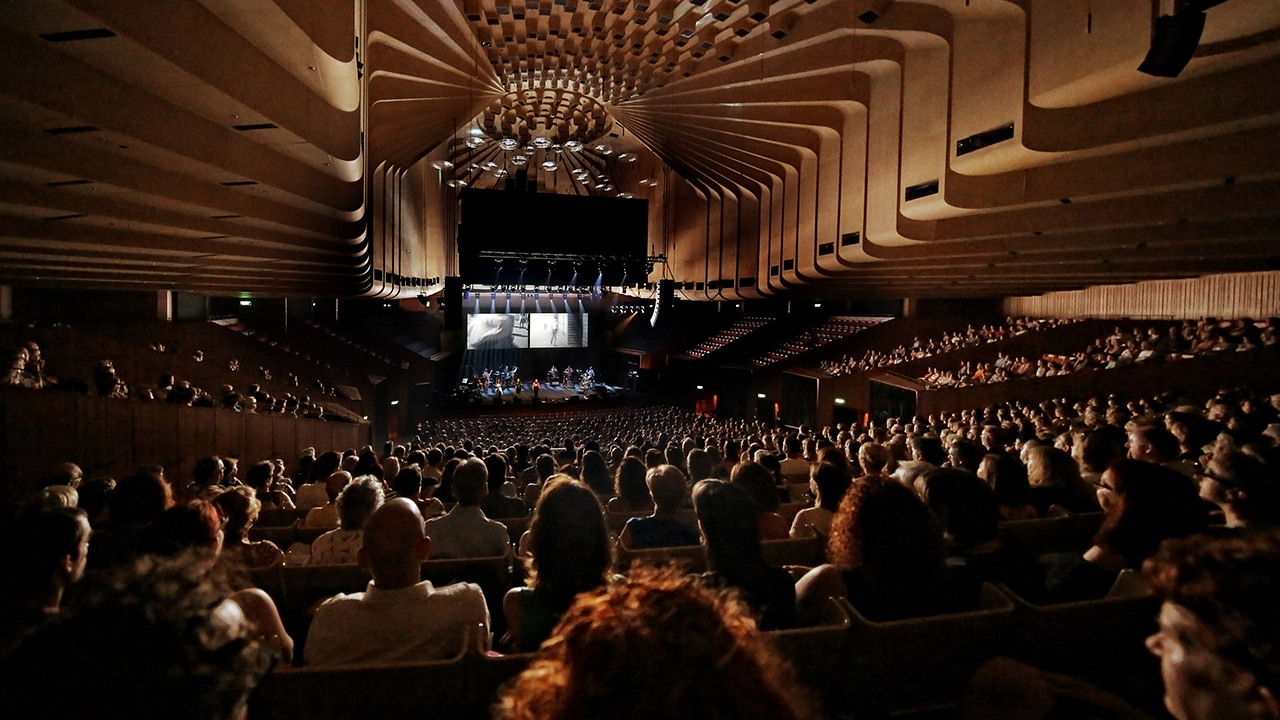 The Encounter, Sydney Festival 2017. Photo by Prudence Upton

Aimee Ocampo – Marketing Director

Sydney Opera House has long been a symbol of brave creativity. One of my favourite childhood memories was Royal de Luxe's epic drama Le Peplum where the forecourt was transformed with pyramids and a Great Sphinx for Sydney Festival 1997. The show began with a burning curtain and ended with a piano catapulted. For a little kid from Western Sydney, it was an awe-inspiring display of boundless imagination and an inspiring reminder to dare to dream on a grand scale.



Spinifex Gum, Sydney Festival 2019. Photo by Jamie Williams.

Josie Mura – Publicity Coordinator

It has been a privilege to have grown up attending performances at the iconic Opera House every year. Among my cherished memories I recall my restless younger self, who could only be truly still when watching the Australian Ballet – my favourites being The Nutcracker and Swan Lake, a timeless tradition leading up to Christmas. As I grew up and changed as a person, my affection for the Opera House remained unwavering. Returning from interstate or overseas, the moment I laid eyes on the Opera House's magnificent sails, I knew I was truly back home. I eagerly anticipate the countless future occasions when I'll ascend those iconic red stairs, continuing to partake in the rich cultural tapestry of the Opera House. Here's to many more shared experiences, and a very happy birthday to this beloved institution.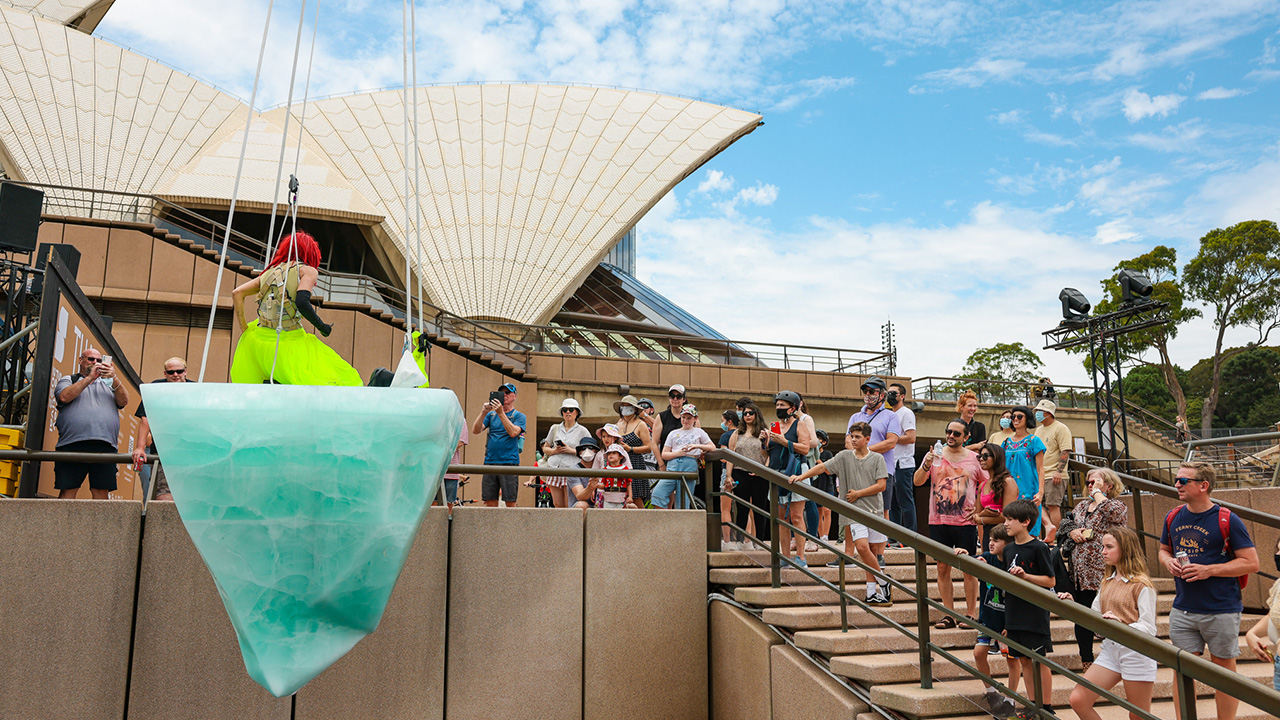 THAW, Sydney Festival 2022. Photo by Jacquie Manning.

Andrew Mackonis – Producer, Major and Outdoor Events

Prince "Piano & a Microphone" Tour 2016
There were a lot of amazing gigs that came through The House in my time, but to see an artist of this calibre perform in the round at the Concert Hall with sold shows and hold the audience in the palm of his in that way was extraordinary. It's a gig I'll remember for a long time.

Invictus Games Opening Ceremony 2018
For me this one is all about The House teams working together to bring home an event in the face of mother nature. We delayed the arrival of the audience, athletes, VIPs and cast while the one of the biggest storms I'd seen in my time there rolled over the top of us. Post-storm, the organisers and the SOH departments put the contingency planning into place and got the venue back up and running, the audience loaded and the show with only an hour delay to live TV audience around the world.

Few other venues in the world could have pulled it all back together in that time.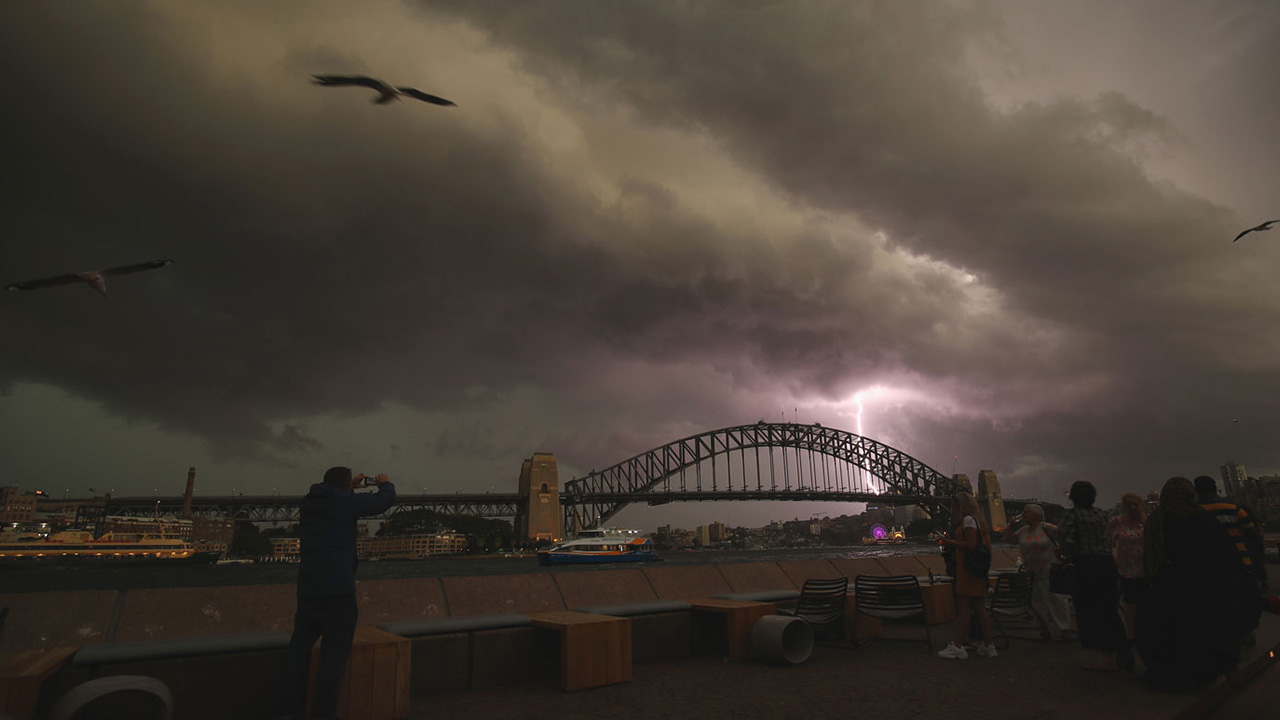 Tempest afoot, at Invictus Games Opening Ceremony, 2018. Photo by Andrew Mackonis.
Header image: Dutch chamber orchestra Asko|Schönberg, Sydney Festival 2023. Photo by Jacquie Manning