Useful facts you need to know about Schaubühne Berlin
November 12, 2018
Words
"Schaubühne don't so much rip apart the rule-books of classic texts as they do burn them and scatter their ashes"
German theatre renegades Schaubühne Berlin are returning to Sydney with an Australian exclusive staging of
Beware of Pity
(
Ungeduld des Herzens
). It's an adaptation of Austrian Stefan Zweig's 1939 novel of emotional claustrophobia and guilt, back-dropped by an empire falling into disintegration, and the company's first-ever co-production with Simon McBurney of London's Complicité.
Here are some conversation starters about one of Europe's most esteemed troupes, to sprinkle in while you're having a pre-show tipple and waiting for the house lights to darken.
They're one of the world's most prolific and globetrotting theatre companies.
Founded in 1962, with theatre giant Thomas Ostermeier as artistic director since 1999, Schaubühne Berlin premieres at least 10 productions per season at their German home-base, alongside over 100 performances abroad each year.
Having staged works at the famed Salzburg Festival, Territorija Festival and Festival Internacional de Buenos Aires, they've also taken up residencies everywhere from New York to Paris, São Paulo to London, and Tel Aviv to Barcelona. Their core vision focuses on interpretations of classic works, with Bertolt Brecht's
The Good Person of Szechwan
, Ödön von Horváth's
Italian Night
and Albert Camus'
The Stranger
all featuring in their current program.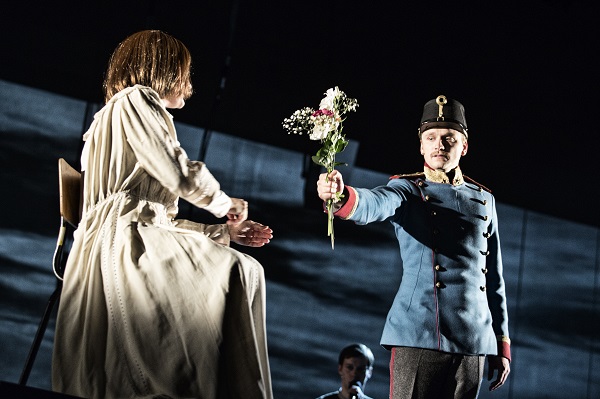 However, they're not welcome in China right now...
In September this year they were initially censored, and ultimately banned, from performing their production of Henrik Ibsen's
An Enemy of the People
in China. Ibsen's text, which deals with the manipulation of truth for public consumption, sees a lone scientist in a Kafkaesque struggle of morality against the government, as he learns the waters of the town's famed spa and financial lifeblood are toxic.
However, it's Ostermeier's interpretation of the famous town-meeting scene – where the actors open up the floor to the audience to air their grievances of their own administration – which struck a nerve on opening night in Beijing.


"Immediately, they began talking about situations in China – about state corruption, freedom of speech, and people being killed," Christoph Gawenda, who plays the lead scientist Dr. Stockmann, told
Indy Week
. "There was an extraordinary tension in the air."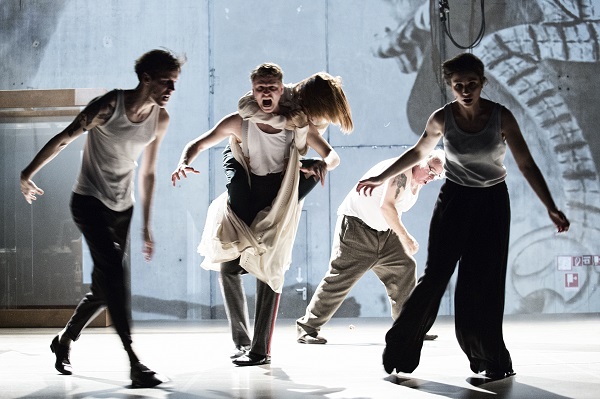 ...which is a real loss for Chinese theatre lovers.
A staple in Schaubühne's worldwide touring repertoire,
An Enemy of the People
is one of the boldest and most inspired adaptations of Ibsen's work – one that's been met with universal acclaim since its debut in Avignon in 2012. Having since criss-crossed the globe – and visited Australia in 2012 as part of Melbourne Festival –
Enemy
is a perfect showcase of just why the group has become a worldwide phenomenon.
Much like their radical and contemporary reinventions of
Hedda Gabler
(Melbourne Festival, 2011) and
Hamlet
(Sydney Festival, 2010), Schaubühne don't so much rip apart the rule-books of classic texts as they do burn them and scatter their ashes at the Barbican.
Their raging and revolutionary works, which are delivered with English surtitles, are only further galvanised by their masterful Teutonic delivery. Watch a trailer for
An Enemy of the People
below.
China aside, they're no strangers to political controversy.
In 2017 the company chose to pull its production of
Richard III
from an international theatre festival in Istanbul, in reaction to "the arrests of many journalists, scientists and human rights activists," and the strained relationship between Berlin and Ankara. The Schaubühne believed they couldn't guarantee the safety of their cast and crew, and thus abandoned their tour at short notice…much to the chagrin of Istanbul officials – the production had been sold out for many weeks in advance.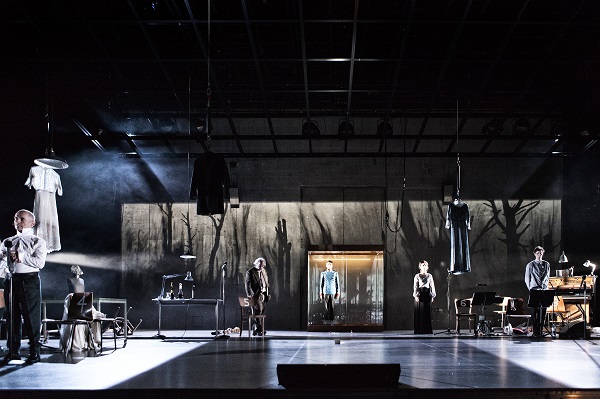 While it was first premiered in 2015, director Simon McBurney (
The Encounter
, Sydney Festival 2017) believes Schaubühne Berlin's
Beware of Pity
has become "chillingly resonant" in the Trump era.
Zweig's original text focuses on Europe in the 1930s, where he lived as a refugee. Speaking to
The Guardian
last year, McBurney explained that his adaptation, exploring imminent chaos and societal combustion, has grown eerily prescient.

"The compulsive self-loathing of the central character Hofmiller coerced my attention. There is something repellently true about the power of his guilt to continue down the wrong path," McBurney said. "And there is no doubt that a year and a half on from the original staging, the novel's sense of unstoppable disaster has become chillingly resonant."
Tyson Wray is a writer and editor who specialises in the arts. He has been published by

The Age

,

Herald Sun

,

Time Out

,

Vice

,

triple j

, and regrettably,

Cleo

.
Roslyn Packer Theatre
23 – 27 January
Back to
Stories