Travel to the moon with free outdoor art at Sydney Festival
October 26, 2018
Words
Ground control to Major Tom
Who among us hasn't dreamed of one day blasting through the stratosphere and flying to the moon?

Chances are, unless you're besties with Elon Musk, you're probably not going to be boarding a lunar bound spaceship anytime soon, but we have the next best thing this summer: four free outdoor art installations spread out across the Sydney CBD.

The MOON installations invite you to both celebrate the 50 year anniversary of the great human achievement that was landing people on the moon, and reflect back on what the earth will look like in another 50 years.

Experience weightlessness on earth, meet the diverse and unsung titans of space exploration you've never heard of before, and join with the rest of Sydney to accomplish the unthinkable and cycle 384,400 kilometres to the moon.

---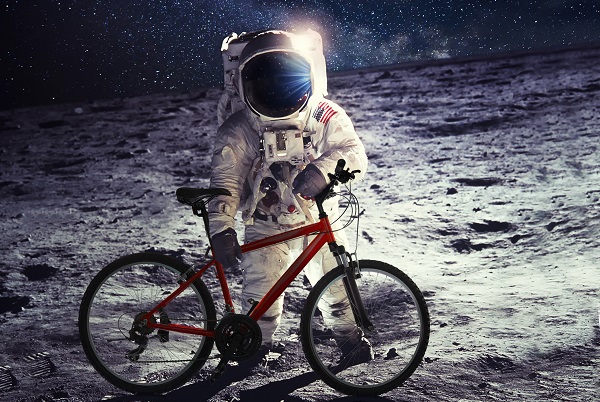 Fly Me To The Moon at World Square
Space travel is about the least environmentally form of transportation there is, so we've devised a greener way for Sydneysiders and visitors to get the moon. We're inviting everyone in Sydney to take part in a mass art project and jump on bikes to help us cycle the distance to the moon.
You can sign up (coming in November) to donate the kilometres from your regular rides or gym sessions, gather the family together to cycle around town and visit our moon art installations, and head down to World Square to pedal on the insane "flying bike" sculpture
Lunar Velocipede
created by arts company Erth Visual & Physical.
9–27 January
World Square
More information here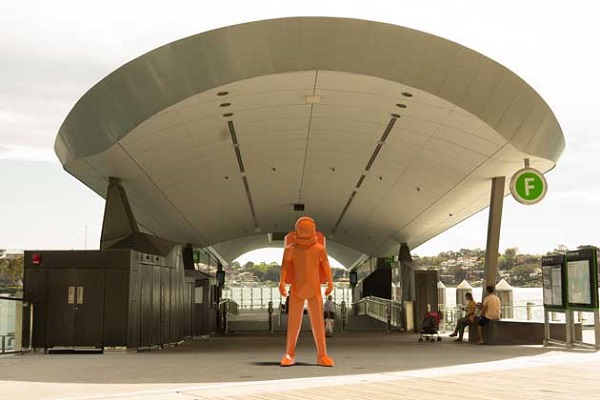 Apollo 11 at Barangaroo
Apollo 11 was the space flight that first landed Neil Armstrong and Buzz Aldrin on the moon, but in 2019 we're paying tribute to the underappreciated heroes of space travel – the diverse contingent of mathematicians, engineers, physicists, theorists and astronauts who make it possible for humans to explore deep space.
Around the wharves of Barangaroo South you'll find 11 artworks and participatory experiences, including larger than life
Sydmonaut
statues that celebrate the work of these unsung heroes of space travel.
9–27 January
Barangaroo South
More information here
Moon Drops at Darling Harbour
Gravity's a drag, but we're here to help you cast off the confines of orbit and experience weightlessness on earth, with
Moon Drops at Darling Harbour
.
Slip off your shoes and bounce around on these giant, spherical, water-filled droplets, like a supersized waterbed or a lunar trampoline.
Space travel is expensive – but escaping gravity and experiencing weightlessness on the bouncy Moon Drops is absolutely free.
9–28 January
Darling Harbour
More information here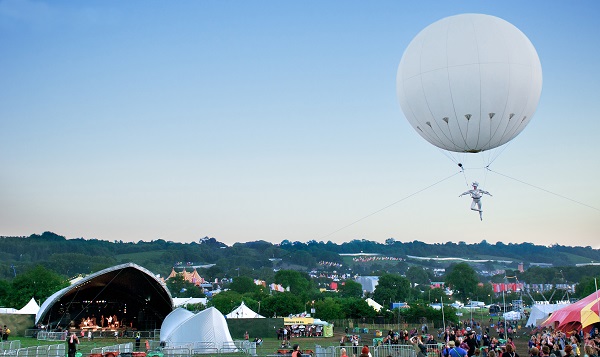 Heliosphere
Head to Prince Alfred Square, Parramatta to see the shared human dream of flying brought to life in a spectacular way.
Heliosphere
is a giant, glowing lunar balloon filled with helium that floats and dips, suspending a talented aerialist 20 metres above the crowd.
The
Heliosphere
appears at Prince Alfred Square in Parramatta for
Circus Comes To Town
, 11 to 13 January .
11–13 January
Prince Alfred Square, Parramatta
Back to
Stories