Got tiny minds or teenagers to entertain over the school holidays? Happily, we've got a fun selection of family friendly shows on offer, from rave-reviewed theatre to outrageous circus antics, tons of free art and activities, and much more.
---
Bran Nue Dae
If you loved Rachel Perkins' joyous 2009 musical comedy film, bring the family to see life-affirming stage production (also starring Ernie Dingo) on its 30th birthday, and follow young Willie on his odyssey as he hitchhikes back to Broome to find the girl he loves.
Riverside Theatres
16 January–1 February
From $59.90 + booking fee
Tickets and more
---
Laser Beak Man
Puppet superheroes, quirky comedy, colourful characters and high-energy live music – Dead Puppet Society's stage adaptation of the adorable superhero Laser Beak Man is "a magical, big-hearted, deeply charming theatre experience" (The Age) that'll entertain both kids and their guardians.
Sydney Opera House
8–12 January
From $50 + booking fee
Family ticket available
Tickets and more
---
Time Flies
Australia's iconic youth circus celebrates 40 years with its biggest show ever – let your jaw drop and your bones creak as you watch Australia's youngest acrobats perform inspiring aerial feats.
Seymour Centre
14–19 January
$45 + booking fee
Family ticket available
Tickets and more
---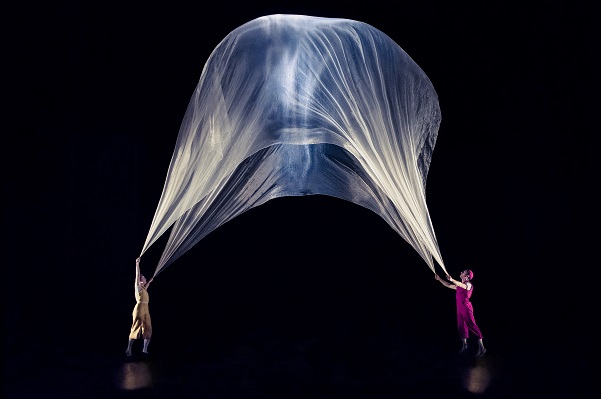 Air Play
Delightful, visually spectacular and gasp-inducing clowning and physical theatre that makes playthings of air and gravity, with giant billowing parachutes, juggled umbrellas and balloons that swallow people whole.
Roslyn Packer Theatre, Walsh Bay
From $40 + booking fee
Family ticket available
Tickets and more
---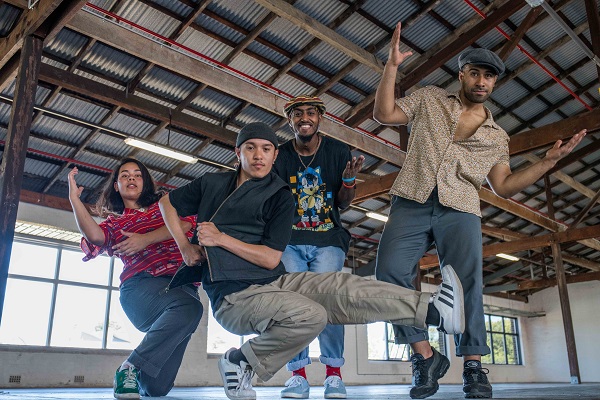 Two Crews
Bring your emerging breakdancers, pop and lockers and Milly Rockers along to witness two crews from opposite ends of the earth – France and Sydney – bringing together their dance skills in a celebration of international hip hop dance culture.
Carriageworks
8–12 January
From $35 + booking fee
Tickets and more
---
SIX
The hit musical arrives in Sydney – a sassy, feminist revision of the tale of Henry VIII's six wives, recasting them as a revenge-taking, choreograph-smashing girl band.
Sydney Opera House
4 January–5 March
From $59 + booking fee
Tickets and more
---
Dodecalis Luminarium
An absolute must-do for everyone – Dodecalis Luminarium is an enormous, inflated structure inspired by Gothic cathedrals and filled with incandescent neon light filtering through inside through the plastic outside. Join the queue during the day to explore it for free, or skip the queue and ensure your place by purchasing a $20 ticketed session in the mornings and early evenings.
Tumbalong Park at Darling Harbour
8–26 January
Free general admission.
Ticketed sessions available.
Tickets and more
---
Procession and The Vigil
Join a smoking ceremony through the streets of Sydney to cleanse the city before 26 January, then gather campfire side in Barangaroo overnight to hear poetry and stories from Elders and performers, music from the legendary Dan Sultan, and reflect on life in Australia before colonisation, our contemporary multicultural migration, and our hopes for the future.
Sydney Town Hall and Barangaroo Reserve
25 January
Free
More info on Procession
More info on The Vigil
---
Regurgitator's POGOGO SHOW
The 'Gurge's chart-topping hit on the Children's iTunes list comes to the Spiegeltent, wit lots of very silly songs (and probably some original Gurge classics in there as well).
Magic Mirrors Spiegeltent, Hyde Park
10–12 January
$29 + booking fee
Family ticket available
Tickets and more
---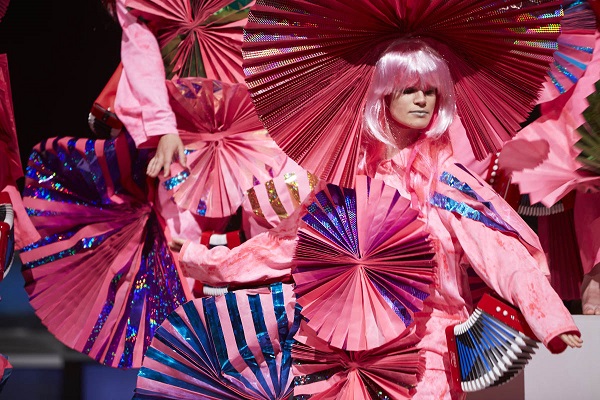 She Conjured the Clouds
Acclaimed, hyper-colour-loving artist Justene Williams has created an immersive, spellbinding art-meets-theatre exhibition, where you can interact with (and sometimes eat) the scenery as the performers work around you. All sessions are Auslan interpreted for deaf and hard of hearing audiences.
Campbelltown Arts Centre
16–18 January
$25 + booking fee
Tickets and more
---
Contemporary Kids x FAMBO: A queer festival for all kinds of families
All-inclusive kids festival FAMBO comes together with the MCA's Contemporary Kids week for a selection of art activities and workshops created for every kind of family, and curated by some of Sydney's most exciting queer artists.
Museum of Contemporary Art
21–25 January
$22 + booking fee
Family ticket available
Tickets and more
---
ENCOUNTER
Pack a blanket and snacks and head down to Parramatta Park to see young dancers and orchestra musicians from Western Sydney in a joy-filled celebration of being young and living out west.
Prince Alfred Square
10–12 January
Free
More info
---
Sydney Symphony Under the Stars
Iconic classical music performed by one of the world's preeminent symphony orchestras, in the balmy Sydney summer night – and it's totally free!
The Crescent, Parramatta Park
18 January
Free
More info
---
Ferrython
Pack a picnic and make your way to the Sydney foreshore to watch this time-honoured Sydney Festival tradition, or experience 26 January on the Harbour itself by purchasing tickets on one of the racing ferries.
Barangaroo Wharf
26 January
Ferry tickets $155 + booking fee
Family ticket available
Tickets and more