BACK TO STORIES
8 free #sydfest art exhibitions still on after the Festival
Oh, you thought the fun was nearly over?
Not just yet – there's still a handful of art exhibitions that remain open after the official end of the Festival on Sunday 26 January.

So if you haven't had the chance to check out the epic and powerful exhibitions at Carriageworks, Artspace, National Art School, Campbelltown Arts Centre and Mosman Art Gallery, you've still got time to get involved.

Check out the eight free Sydney Festival art exhibitions you can still visit below.
---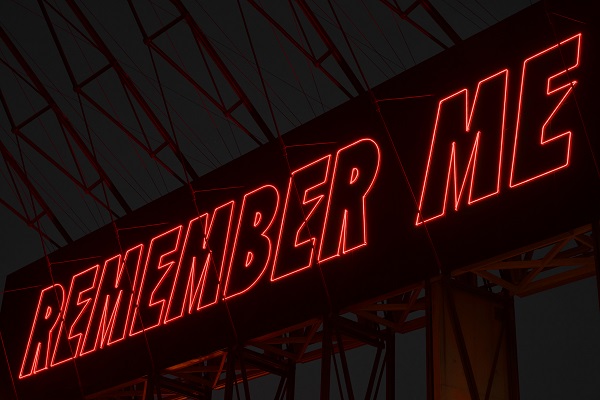 REKO RENNIE: REMEMBER ME
The monumental, neon-lit billboard outside Carriageworks – by Melbourne-based Kamilaroi artist Reko Rennie – is a searing reminder of the frontier wars, the massacres and the survival of the real sovereigns of this country, the Aboriginal people of Australia.
UNTIL JANUARY 2021
CARRIAGEWORKS
FREE EVENT
MORE INFO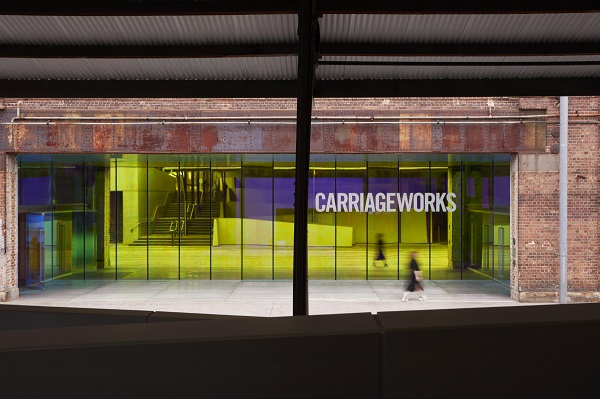 REBECCA BAUMANN: RADIANT FLUX
If you haven't seen Rebecca Baumann's kaleidoscopic world of colour and light inside the vast caverns of Carriageworks, then get down there immediately. The whole building's glass exterior is covered in dichroic film – a dynamic material that shifts colour when viewed from different angles and transmits the opposite chromatic spectrum to what it reflects.
UNTIL 14 JUNE
CARRIAGEWORKS
FREE EVENT
MORE INFO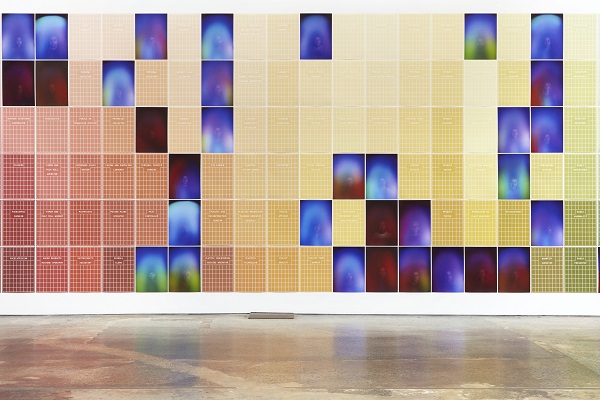 KATE MITCHELL: ALL AURAS TOUCH
An on-going performance art project, photographing and displaying the energy auras of representatives from each of Australia's 1023 recognised occupations, from Anaesthetist to Zoologist, capturing a snapshot of contemporary Australia.
UNTIL 1 MARCH
CARRIAGEWORKS
FREE EVENT
MORE INFO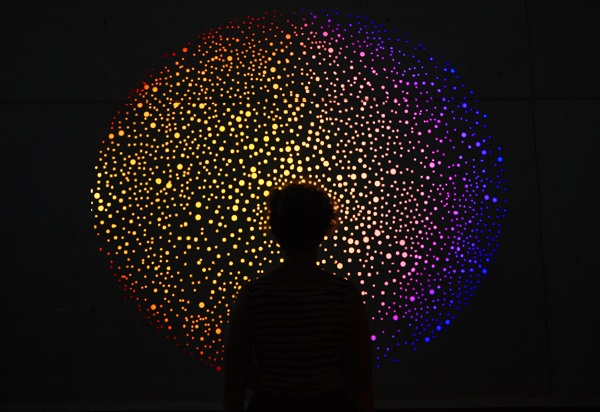 DANIEL BOYD: VIDEO WORKS
Lose yourself in Kudjala/Gangalu artist Daniel Boyd's 360-degree video projections: an infinite cosmos of dynamic compositions and prismatic colour.
UNTIL 1 MARCH
CARRIAGEWORKS
FREE
MORE INFO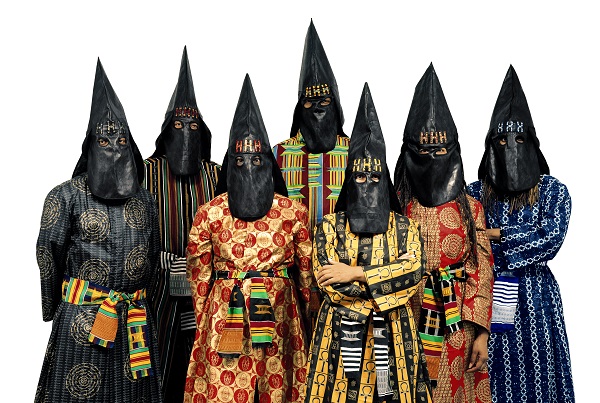 FIONA FOLEY: WHO ARE THESE STRANGERS AND WHERE ARE THEY GOING?
"One of Australia's most important artists"
The Sydney Morning Herald
A powerful and timely showcase of Badtjala artist Dr Fiona Foley's 30-year career, including her acclaimed photographic series, large-scale installations and the Sydney debut of a new musical soundscape.
UNTIL 8 FEBRUARY
NATIONAL ART SCHOOL GALLERY
FREE EVENT
MORE INFO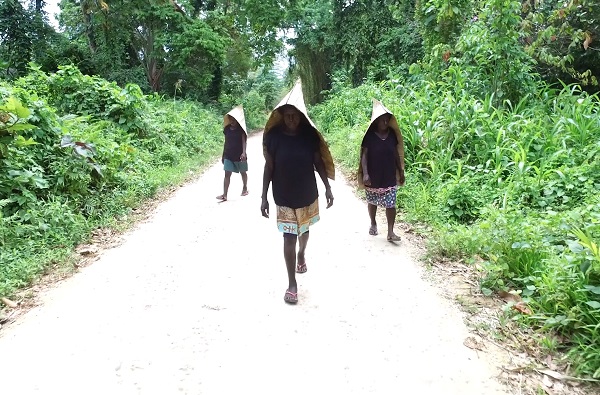 TALOI HAVINI: RECLAMATION
Don't miss the powerful first Australian solo exhibition of new work from artist Taloi Havini of Australia and the Autonomous Region of Bougainville – a reflection on personal narratives around place, protection and resilience. Havini's work navigates a history of environmental destruction and civil war, at a time when humanity has reached a tipping point of environmental and social change.
UNTIL 23 FEBRUARY
ARTSPACE, WOOLLOOMOOLOO
FREE EVENT
MORE INFO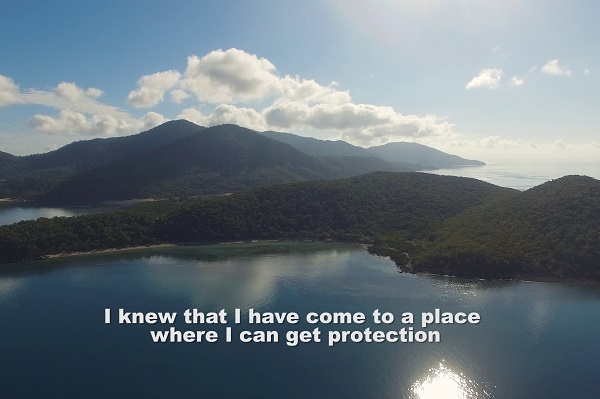 VERNON AH KEE: THE ISLAND
One of the most prominent and important living artists in Australia today, Vernon Ah Kee's exhibition
The Island
spans two decades, profiling his brilliantly diverse practice in full. From his video practice to installation works, Ah Kee delivers hard-hitting critiques of Australian culture from the perspective of the Aboriginal experience of contemporary life.
UNTIL 23 FEBRUARY
CAMPBELLTOWN ARTS CENTRE
FREE EVENT
MORE INFO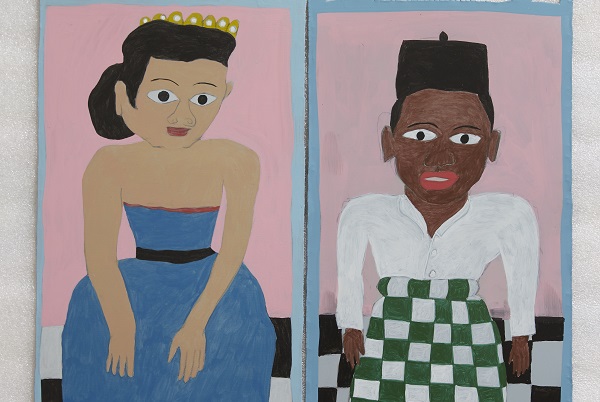 JUMAADI: MY LOVE IS IN AN ISLAND FAR AWAY
"Though themes of loss, displacement and struggle underpin Jumaadi's art, it is infused with beauty, humour, breathtakingly crafted detail and the power of bringing stories into the light."
The Sydney Morning Herald
Indonesian artist Jumaadi's
My Love is in an Island Far Away
explores the shared histories and narratives of neighbours Indonesia and Australia, working with materials such as cotton canvas primed with rice paste and intricately chiselled works on buffalo hide.
UNTIL 9 FEBRUARY
MOSMAN ART GALLERY
FREE EVENT
MORE INFO