Provocative art, dance and theatre at Carriageworks
November 2, 2018
Words
Raw aesthetics and industrial vibes. The building is cool too.
Sydney Festival returns to Carriageworks in January 2019 for another season of epic-scale art, exclusive gigs, and confronting and fascinating theatre and dance.

The main entryway plays host to American artist Nick Cave's shimmering wonderland of installation art, Until, which we bring to life on two nights after work with live music performance, artist talks and a bar.

Plus there's the Australian premieres of daring new theatre from Turtle Island/Canada and Australia, virtuosic contemporary dance by Dancenorth, must-see gigs from the legend Neneh Cherry and NZ indie royalty Jonathan Bree, and more.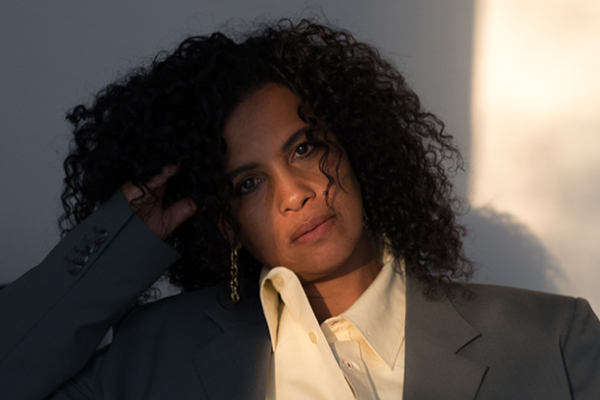 Neneh Cherry
From 1989's star-making
Raw Like Sushi
to 2018's taut, sophisticated
Broken Politics
, Swedish rebel icon Neneh Cherry has carved her own swaggering path through the music industry, from post-punk and riot grrrl to trip hop, dance-pop, experimental jazz and intricate electronica. Sydney Festival 2019 marks Neneh Cherry's second visit ever to our shores – don't miss her "spellbinding" (
The Guardian
) live show.
15 & 16 January
More info and tickets here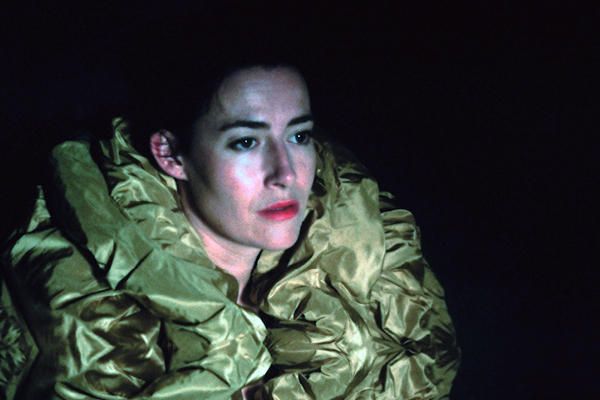 La Passion de Simone
The new work by boundary-pushers Sydney Chamber Opera is a unique and stirring dive into the tragic life story of French activist, Marxist and philosophical martyr Simone Weil: "A species so rare, it had only one member" (
Aeon.co
). Structured around the stations of a Passion Play, it features a score by eminent Finnish composer Kaija Saariaho and performances by soprano Jane Sheldon and The Song Company.
9–11 January
More info and tickets here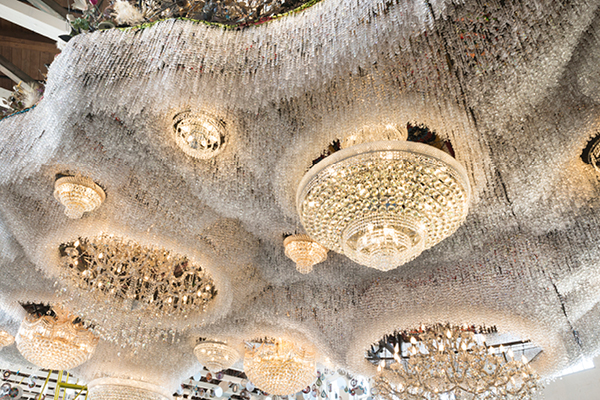 Nick Cave: Until & Until Later
Installation
Until
by American artist Nick Cave is an enchanted journey through a wonderland of shimmering crystal chandeliers, wind-spinners, plastic birds and more, that gradually reveals its true meaning: a stark comment on gun violence and police brutality in the USA.
Until
opens on 23 November 2018 and runs until 3 March 2019 at Carriageworks.
In January, Sydney Festival activates the artwork at two after-hours sessions on Monday 14 and 21 January. Grab a drink from the bar after work, explore the installation, watch a live music performance and catch 'in conversation' talks with artists and experts.
Nick Cave: Until Later
14 & 21 January
More info here and tickets here
Nick Cave: Until
23 November–3 March
More info here
Daughter
Awarded four stars by
The Guardian
and
The Herald Scotland
, this controversial success in Canada and the Edinburgh Fringe is a timely, honest and conflicting story that asks questions about the deepest, darkest corners of humanity, misogyny and toxic masculinity.
10–13 January
More info and tickets here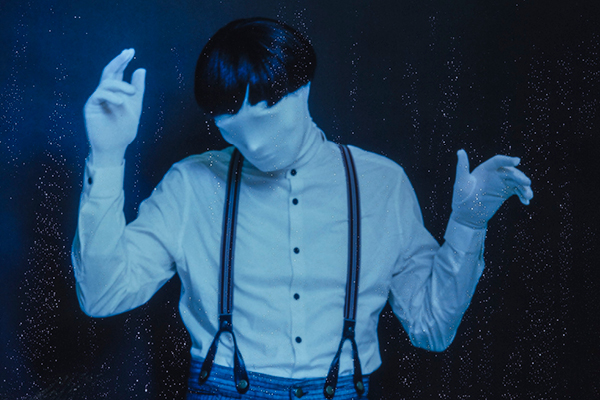 Jonathan Bree
Bringing together the wit-laden lyricism of Jarvis Cocker with the panoramic production of Serge Gainsbourg, NZ indie royalty Jonathan Bree's new album Sleepwalking is "sublime, sophisticated pop… his songs sound like they could – or should – soundtrack a period-appropriate French new-wave thriller or European psychological horror,"
NZ Herald
. Catch the full band live at Carriageworks.
17 January
More info and tickets here
One Infinity
A hot tip for the underground hit of the Festival. Two banks of audience sit facing one another, mimicking the movements of dancers embedded in the crowd and giving physical form to the unique hybrid of Western classical and traditional Chinese Guqin music that's performed live in the centre of the space.
23–27 January
More info and tickets here
Deer Woman
Over a gut-wrenching 90 minutes, actor Cherish Violet Blood plays Lila, the military trained daughter of a hunter on a righteous mission to find and wreak vengeance upon the man who murdered her young sister – one of more than 1600 First Nations women in Canada who've gone missing or been murdered.
16–20 January
More info and tickets here
Dust
In its world premiere season,
Dust
is a virtuosic new work by powerhouse company Dancenorth exploring the social, cultural and financial capital we all acquire at birth, and the effect that has on our lives.
9–13 January
More info and tickets here
The Chat
How do we, as a society and a justice system, decide when an offender has "repaid their debt to society", and is rehabilitated and ready to join the world outside prison? The Chat explores this question with humour and humanity, in an immersive experience devised by theatre-maker and ex-parole officer JR Brennan with ex-offenders and criminologists.
16–20 January
More info and tickets here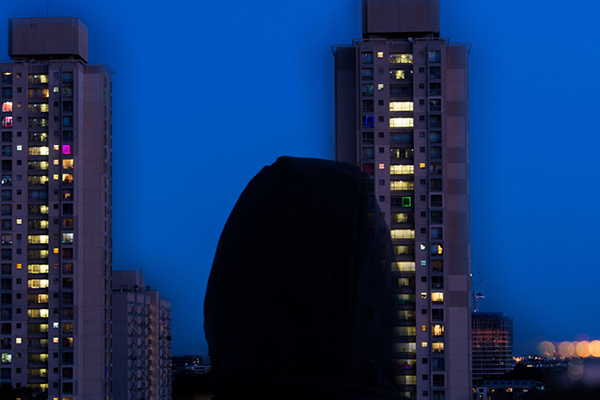 The Weekend: By Henrietta Baird
An intimate, firsthand look at life around the public housing towers of Redfern and Waterloo, created by playwright Henrietta Baird. Young mum Lara is working interstate when she gets an emergency call from her young son: dad's gone missing and there's nothing to eat in the house. Over the course of one chaotic weekend, Lara must find her way back to Sydney, track down her errant spouse and get the family into order before work starts again.
18–23 January
More info and tickets here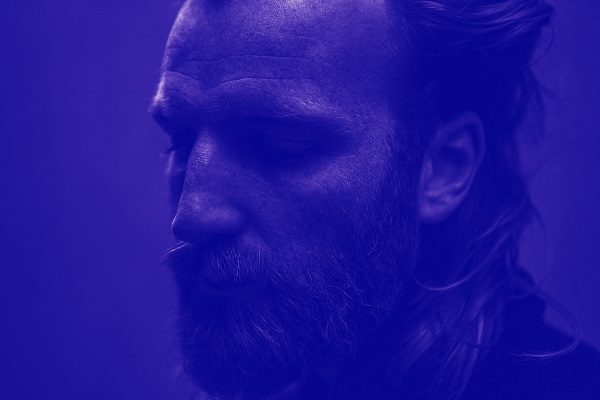 Ben Frost
Based in Iceland, Australian minimalist and experimental electronic composer Ben Frost is known for releasing on indie labels Mute and Bedroom Community, composing for avantgarde choreographer Wayne McGregor, being a protégé of Brian Eno, remixing Bjork and Jlin, and much more. His latest album
The Centre Cannot Hold
was described by
Pitchfork
as "volleys of brutalizing electronic sound as an allegory for the grim state of the world… Downright awe-inspiring, like witnessing firsthand an apocalyptic barrage fall from the heavens." In Sydney, hear that album reimagined as a live analogue and digital remix, experienced from within a circle of powerful speakers.
12 January
More info and tickets here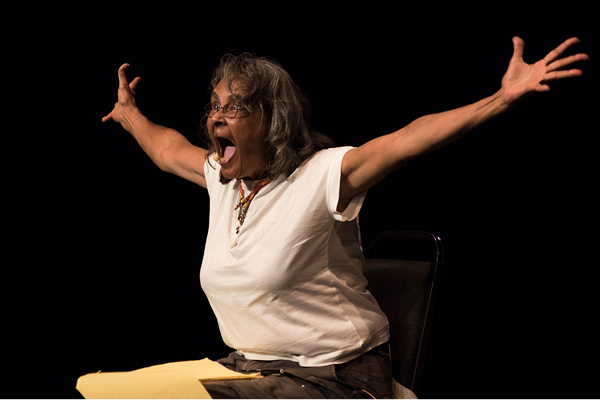 Yellamundie National First Peoples Playwriting Festival
A biennial celebration of national and international First Peoples playwriting, showcasing new and distinct voices in Australian theatre. Attend workshops, forums and networking opportunities for First Peoples playwrights, and hear readings each evening of brand new local and international works-in-progress.
24–26 January
More info and tickets here
EXPLORE ALL SHOWS AT CARRIAGEWORKS HERE
Back to
Stories