BACK TO STORIES
5 unique live music gigs you'll only see at Sydney Festival
Don't sleep on your chance to see these one-offs
Sydney Festival has always skated along the cutting-edge of new music, picking up acts and bringing them to the city in January before they blow up worldwide, or paying tribute to true legends: think The National playing the intimate Spiegeltent in 2008 (alongside the likes of Sufjan Stevens and Andrew Bird, and five years before they'd be headlining mega-fests like Splendour in the Grass); Nick Cave's epic curation for the first and last All Tomorrow's Parties on Cockatoo Island; icons like Grace Jones in 2009 and Neneh Cherry in 2019; and this year the ready-to-blow-up queer country crooner Orville Peck (who has already sold out his Spiegeltent show for this Festival).
In 2020, we have more bleeding edge banger-makers performing in unusual circumstances – you just need to know where to look (and who to look for). Here are five acts playing in January you should know about.
---
1. An Artificial Intelligence program composing alongside human Holly Herndon


Artist, academic, programmer and musician Holly Herndon is helping to usher in the post-human age – after exploring around the avant-garde edges of electronic pop music since 2012, for her latest project PROTO Herndon built an AI program called Spawn that understands how to compose music and sing along with humans. A kind of 'Skynet turned Sky Ferreira', if you will.

Programmed with voice patches from a choir of human singers, Spawn's duets with Herndon on
PROTO
are both familiar and yet alien, in the same way that The Knife and Fever Ray make intoxicating and unnerving music where the demimonde of Berlin's nightclubs rubs shoulders with Sacred Harp a cappella choral music.
Watch the six-minute mini-doco Birthing PROTO below and don't miss Herndon's brain-melting live AV show when she brings it to Sydney.
Holly Herndon
16 January
Magic Mirrors Spiegeltent
Tickets and more



---
2. Sam Cromack of Ball Park Music playing the soundtrack for psychedelic puppet show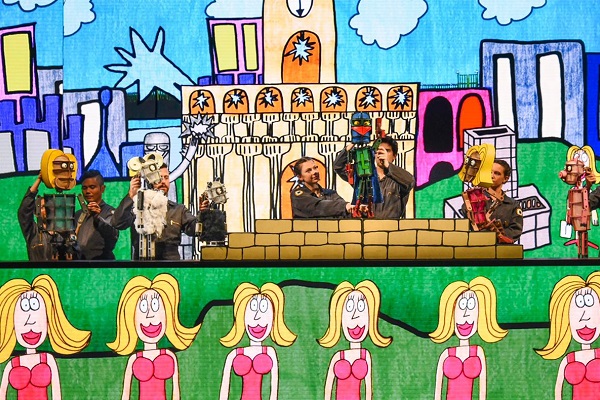 Sam Cromack, the frontman of Brisbane-based indie heroes Ball Park Music, has collaborated with fellow Brisbane-based institution Dead Puppet Society (known for crafting smart and funny theatre performed by beautiful hand-crafted puppets, such as in Sydney Festival 2018 hit The Wider Earth) to soundtrack their latest work Laser Beak Man.
The show brings to the stage the hilarious cult-classic character created by artist Tim Sharp when he was just 11 years-old – a flying superhero who shoots laser beams out of his beak and must do battle with the evil Peter Bartman to save his cherished Power City from destruction.
"Ever since we first met him, we've been fans of Laser Beak Man: his creator Tim Sharp is a genius," says Dead Puppet Society's Nicholas Paine. "The quirky humour and unrestrained joy in his work offers a unique insight into what it means to be in the world."
Cromack's bouncy, fun indie-pop – performed live each show with fellow Ball Park Music alumni Daniel and Dean Henson in the backing band – is the ideal soundtrack to Laser Beak Man's brightly coloured, slightly-psychedelic optimism. Perfect for fans of Cromack, cartoons and comedy.
Laser Beak Man
8–12 January
Sydney Opera House
Tickets and more



---
3. Fabulous Canadian Jeremy Dutcher bringing his First Nation's songs into 2020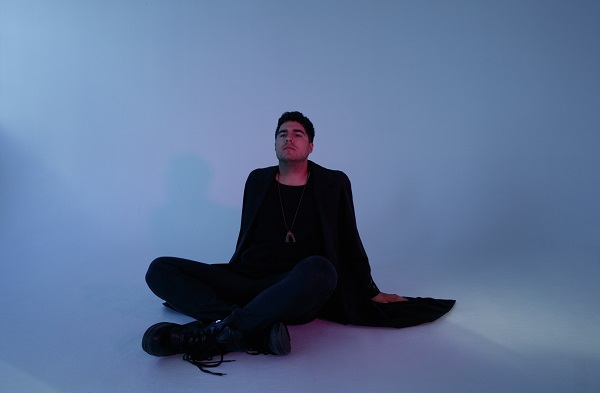 What Zach Condon did for Balkan folk as Beirut, Jeremy Dutcher and his rich, operatic tenor voice are doing for the traditional folk songs of his ancestral Canadian First Nation, the Wolastoqiyik.

Dutcher was researching archival, turn-of-the-century wax cylinder recordings of music by his Wolastoq ancestors, under the guidance of his mentor, Elder Maggie Paul, and was inspired to re-arrange this rare, often-dormant music into a reverential and brand new "avant-garde neo-opera" (as
The Guardian
described it).
The resulting album, Wolastoqiyik Lintuwakonawa, won Canada's esteemed Polaris Music Prize for best album in 2018, and Sydney Festival sees Dutcher bring his unique, fabulously theatrical and powerfully emotive music to Australia for the first time. Watch the NPR Tiny Desk Concert below for a taste of what to expect.
Jeremy Dutcher
17 January
City Recital Hall
Tickets and more



---
4. The incredible Gurrumul's final album, performed posthumously by, and with, his family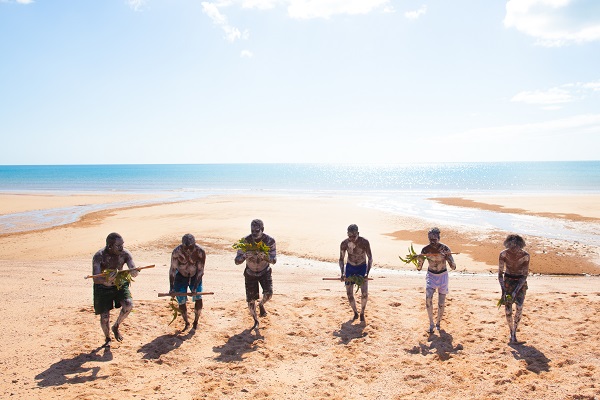 The great, late Gurrumul Yunupiŋu ("the greatest voice this continent has ever recorded," as Sydney Morning Herald music writer Bruce Elder put it) receives a tribute worthy of his legacy in this ceremonial celebration of his final, posthumously released album Djarimirri (Child of the Rainbow), created on country in North East Arnhem Land with the Yunupiŋu family and bringing to life the traditional songs, dances and paintings that inspired the album.

Yolŋgu dancers and songmen perform alongside the Sydney Symphony Orchestra, bringing together traditional songs and harmonised chants from Gurrumul's traditional Yolŋgu life with hypnotic orchestral compositions, and performing the songlines that have forged Yolŋgu identity and every aspect of their existence since the beginning of time.
This is a one-of-a-kind musical and cultural experience, with just two chances to see it at the Sydney Opera House on 25 January.
Buŋgul
Gurrumul's Mother's Buŋgul
Gurrumul's Grandmother's Buŋgul
Gurrumul's Manikay
Sydney Opera House
25 January
Tickets and more

---
5. Post rock legends Fly Pan Am providing the live soundtrack for Frontera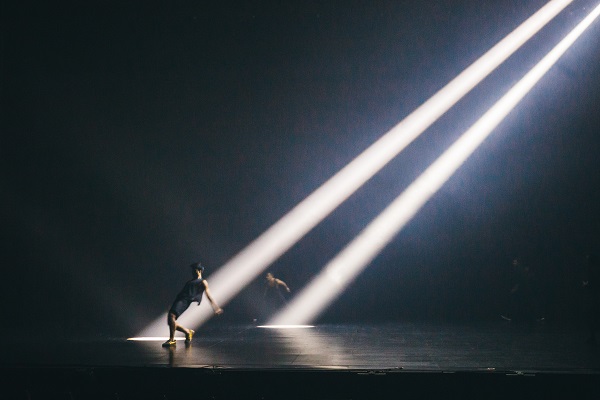 Nearly 24 years after forming in Montreal, experimental post-rock/psych-noise quartet Fly Pan Am are back from a 14-year hiatus, with a new album under their belts and an overdue visit to Australia coming up.
They're providing the live soundtrack to avant-garde choreographer Dana Gingras's new dance and physical theatre work Frontera in which, as our music programmer Tom put it, "you'll hear sonic explorations a la My Bloody Valentine, Can and Hüsker Dü, and even some overtones from art-rock giants, and Fly Pan Am collaborators, Godspeed You! Black Emperor."
As for the show itself, it's a brain-melting combination of live gig meets avant-garde contemporary dance inside a giant art installation made of strobing light beams. Or, as Broadway World put it, "10 dancers take to the stage amid pulsing flashes and towering vertical rays of light. The dancers react to the clarion call of the driving music and the whims of the lighting, becoming wildly shifting forms in a singular struggle between impulse and design.
"Columns of light alternately guide, divide, and entrap the dancers, but ultimately cannot defeat their fearless physicality and ingenuity. Apart from the bodies of the performers, there are no solid structures on stage. Borders, fences, and walls are showcased as luminous virtual constructs – reflecting their roles in our lives." A tasty match with the woozy, experimental melodies of the elusive Fly Pan Am.
Frontera
8–12 January
Carriageworks
Tickets and more



SEE THE REST OF THE 2020 MUSIC PROGRAM OVER HERE