15 reasons you need to see La Passion de Simone
December 5, 2018
Words
In the hands of Sydney Chamber Opera, La Passion de Simone is more than a night in the theatre. It's a journey involving sumptuous musical colours, astonishing visuals, one brave soprano and – they tell us – an awful lot of rice…
Sydney Chamber Opera might be presenting the show, but
La Passion de Simone
isn't an opera. There are no arias or set-piece choruses, although you could say there's a tragic heroine. Composer Kaija Saariaho originally referred to it as an "oratorio" – traditionally an opera for the concert hall without sets, costumes or staging – but this certainly doesn't capture it and she's since dropped even that term.
2. It's an ambitious piece of music theatre
It might not be an opera, but in this production – an Australian first – you can expect a powerful integration of different art forms that speak to the eyes as well as the ears. Lighting, video, music, spoken word and live staging all come together, and in that sense it's completely in the spirit of opera.
3. Featuring a solitary voice
Forget the cast of thousands,
La Passion de Simone
has just one solo part – sung by soprano Jane Sheldon. For 75 minutes she is virtually alone on stage, supported by four voices from The Song Company and a chamber orchestra of 19 instrumentalists.
4. An absent character
Jane Sheldon won't be playing a traditional character role and in fact the subject of the work, the 20th-century French intellectual Simone Weil, never appears on stage as such. Instead Jane is at once narrator and commentator, giving voice to Simone Weil's own words.
You can read more about Simone Weil
here
.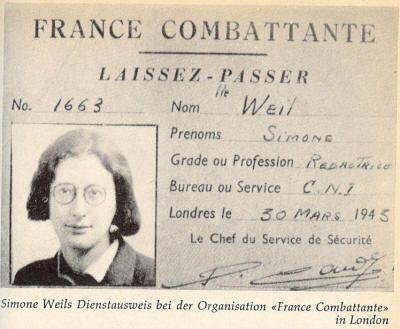 5. And it's a passion play?
Kaija Saariaho and her librettist Amin Maalouf took the idea for the work from the medieval tradition of the passion play – a ritualistic drama enacted every Easter to tell the story of the passion of Christ. In music, this tradition is best known through the passion settings by JS Bach, and it turns up in a very different style in a work like
Jesus Christ Superstar
. The key here is the idea of the passion – literally "suffering" – of the principal character, in this case Simone Weil.
6. Also a musical path in 15 stations
Saariaho's structure also reflects the tradition of the stations of the cross – a 14-part meditation on Christ's journey from the Garden of Gethsemane to his being laid in the tomb. This is commonly celebrated in Roman Catholic churches on Good Friday.


The 15 "stations" of
La Passion de Simone
similarly shed light on different moments of Simone Weil's life and interpret some of her ideas. The transitions between those stations are very fluid, but you'll recognise broader sections with different themes: Simone's work in the factory, her wartime experiences, and so on.
7. Celebrating a rich and complex personality
Saariaho and her original collaborators each brought something different to the subject matter. Saariaho writes about being fascinated by Simone Weil's "striving for abstract (mathematical) and spiritual-intellectual goals" while librettist Malouf was interested in the "gaping discrepancy" between a frail human being and great ideas, and the first director, Peter Sellars, emphasised her social awareness and political activities.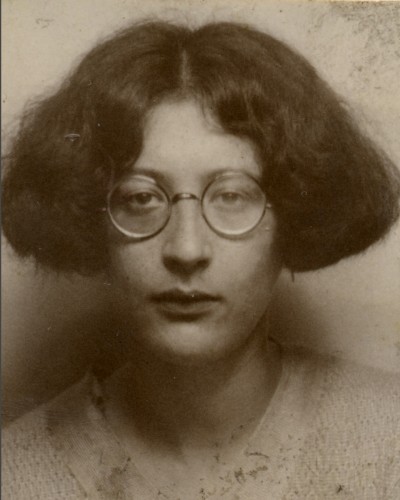 8. En français
La Passion de Simone
will be performed in French – Simone Weil's own language – with English surtitles. The sound and the feel of the French language is central to the music, says conductor Jack Symonds, and is in keeping with the strong Sydney Festival tradition of presenting theatrical works in languages other than English. He also speculates that experiencing a work in a language that you (probably) don't speak fluently ensures an alertness of engagement. No "zoning out" in this one, despite the enchantments of the music. And it is enchanting…
9. It's swimming in sound
A couple of years ago in an interview for the
New Yorker
, the musicologist Susan McClary said: "Listeners who ordinarily are terrified of new music and experimental music are enchanted by Saariaho. Long after the curtain goes down, you feel that you are still swimming along in her sound. Those colours continue to be with you."
10. As well as paradox and ambiguity
For Sydney Chamber Opera conductor Jack Symonds, Saariaho's music is at once beautiful and forbidding and full of sumptuous colours and textures. And, he says,
La Passion de Simone
has a paradoxical quality – "at once constantly diaphanous and infinitely dense" – that suits the ambiguity of the subject matter.
11. And speech and song
Jane Sheldon will be singing, as you'd expect, but she also speaks. And the two modes of delivering the text create the sense of another presence in the room, even though – with a cast of one – it's not "conversational". It's in these spoken portions that you'll hear the words of Simone Weil herself.
12. It's a meditation for the senses
This production will be a very physical and visual one. Light is important, with a lighting design by Alexander Berlage, and the performance is integrated with video by Mike Daly – complementary footage of Jane Sheldon that echoes the theme of endurance and suffering that emerges from Simone Weil's life story and writings.
13. Intimacy on a huge scale
The video element in this production will take advantage of an enormous screen (20 metres by 40 metres) filling the entire back wall of Bay 17, Carriageworks' largest performance space. The huge scale will offset the intrinsic intimacy of the work with its one soloist. At the same time, the cavernous space creates a void to frame a work about absence, about a character who isn't there.
14. Plus three tonnes of rice
Yes, rice. And Sydney Chamber Opera aren't telling us anything more. You'll need to come along and see for yourself!
15. And one last thing before you go…
Avoid the embarrassment of mispronouncing the name of one of the 20th century's most interesting intellectuals. In French, Weil rhymes with "vay". Listen
here
.
Yvonne Frindle is a writer, editor and speaker, specialising in classical music and ballet. Her work has appeared in
Limelight
as well as the program books of all the major Australian concert presenters.
9–11 January
Carriageworks
Back to
Stories