How to tackle week one of the Festival
Back to
Stories
January 8, 2018
Words
We're off and running into the first week of the Festival – did you catch any shows over the weekend?
Don't panic if you spent all weekend in front of an aircon unit – there's still three weeks left of Festival shows.

It's a lot to pick through, so we've pulled out some highlights on each day of this week to slot into your schedule. Check them out below and rally your squad in the group chat.

(P.S - we also absolutely have to recommend a visit to the Meriton Festival Village's castle of shipping containers to check out the Village Sideshow presented by China Southern Airlines.

The Karaoke Carousel is hilarious and ridiculous, the Village Pools bring you back to life after a long and sweaty day, the Ghost Train is unlike anything you've ever seen before, and that's just scratching the surface of what you'll find tucked away in each corner – like your new best friend Party Bot, pictured above.)

---
Tuesday 9 January
Lady Rizo: Red, White and Indigo

, Magic Mirrors Spiegeltent, at 10pm
Cabaret diva Lady Rizo has disarmingly personal stories, wicked banter, a sharp live band and an incomparable voice, delivering classic cabaret tropes with a self-aware wink. This week is your last chance to catch her on this Sydney visit, as she tackles the compromising position the USA has found itself in over the last year. Tickets will set you back $56 plus booking fee.
MORE ABOUT LADY RIZO
---
Wednesday 10 January
Tree of Codes

at Darling Harbour Theatre, ICC Sydney, 7pm
Wednesday night is your last chance in Australia to catch the blockbuster dance, music and visual art work by Wayne McGregor, Jamie xx and Olafur Eliasson. Hit play above to see what Sydney audiences have thought about
Tree of Codes
so far.
MORE ABOUT TREE OF CODES
---
Thursday 11 January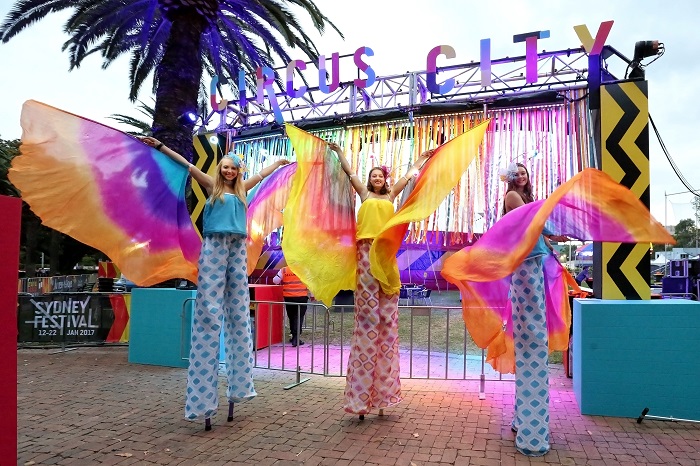 Circus Comes to Town, Prince Alfred Square, Parramatta, from 5.30pm

Fancy a night of free circus entertainment, live music and a free sausage sizzle? Head to Prince Alfred Square in Parramatta for the Circus City launch party, where you can get a free feed, learn circus tricks like juggling and hula hooping, and catch spectacular circus performances like a straight jacket escape performed by Model Citizens' Captain Ruin while suspended upside down from a 20-metre high crane.

MORE ABOUT CIRCUS COMES TO TOWN

---
Friday 12 January
RIOT at the Magic Mirrors Spiegeltent, Meriton Festival Village, Hyde Park, at 10pm

After catching the hilarious Irish cabaret RIOT in the Spiegeltent over the weekend, it cannot be recommended enough. The mix of partying and politics is on-point – spoken word poet Emmet Kirwan breaks your heart with his scathing and lyrical take downs of Ireland's moneyed and political classes, but then dance duo Up & Over It, acrobat Ronan Brady or Lords of Strut are on hand to make it all better by dancing inside giant balloons, performing a sensual strip tease in Irish football kit with a packet of Tayto crisps, or whipping a near-nude Jesus with pool noodles.

MORE ABOUT RIOT


Model Citizens at Prince Alfred Square, Parramatta, at 7.30pm

Or if you're headed back west on Friday night, stop by Circus City to catch the jaw-dropping circus theatrics of Circus Oz in their brand new show Model Citizens, which The Daily Telegraph called "a triumph". Friday night is also an accessible performance, with Auslan and Audio Description as well as a tactile tour of the set 15 minutes before the show, for people who have low vision or are blind.

MORE ABOUT MODEL CITIZENS
---
Saturday 13 January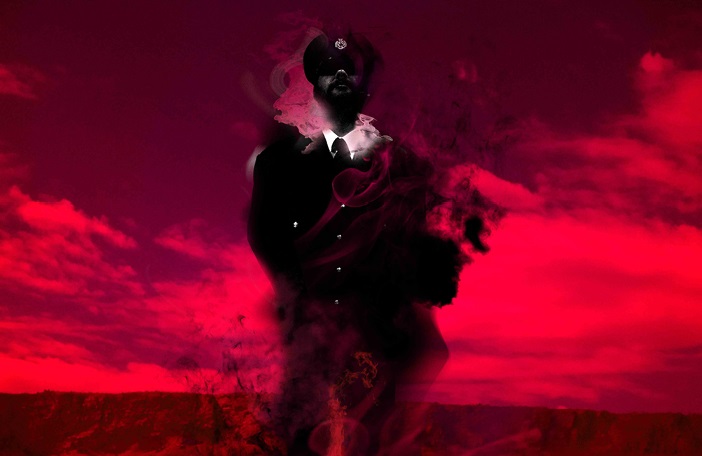 Tell at UNSW Galleries, from 10am to 5pm

Tell features photographic art works by Indigenous Australian artists (like Warwick Thornton, director of Sweet Country and Samson and Delilah), exploring their contemporary experience by sharing their stories, confronting the legacies of invasion and dispossession, and considering their place in a globalised Australia and the digital world.

MORE ABOUT TELL

The Daisy Theatre, Seymour Centre, at 7.30pm

Saturday is the opening night of The Daisy Theatre, the risqué, improvised marionette show by acclaimed Canadian puppeteer Ronnie Burkett. It's a puppet review for grown-ups, so expect strong language and savage satire. Tickets will set you back $56 + booking fee.
---
Sunday 14 January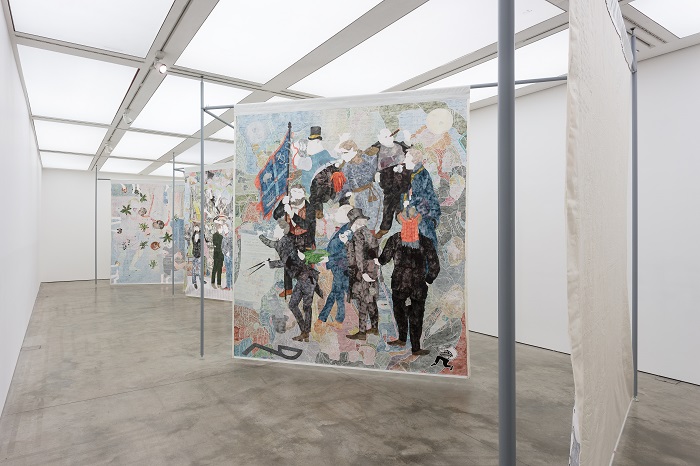 Warm Ties at Artspace, from 11am to 5pm

Helen Johnson's Warm Ties tapestries are aesthetically and technically impressive – even before you get to the dense layers of symbolism beneath: exploring the brutality and outright bastardry of colonisation in Australia. Best of all, it's free.

MORE ABOUT WARM TIES

World Without Us, Carriageworks, at 4pm

Try something different this Sunday afternoon – a meditative, existential spoken word piece by an innovative Belgian theatre group, exploring the future of the world after the apocalypse. "[This] daring show conjures the image of an empty world and concentrates the mind on the fragility of human existence," The Guardian wrote. Tickets for all About an Hour shows at Carriageworks are $39 + booking fee.

MORE ABOUT WORLD WITHOUT US