Our pick of the best Festival Feast menu offerings
Back to
Stories
January 16, 2018
Words
Heading out to catch a Sydney Festival show in January?
Make a day/night of it and link up with a restaurant partner located near one of our venues – our Festival Feast deals represent seriously good value for top-shelf nosh.

We've been hard at work testing the menu offerings at our Festival Feast partners, and can now present a definitive list of what we think are the unmissable items on each menu. Where will your taste buds take you tonight?
NEAR SYDNEY OPERA HOUSE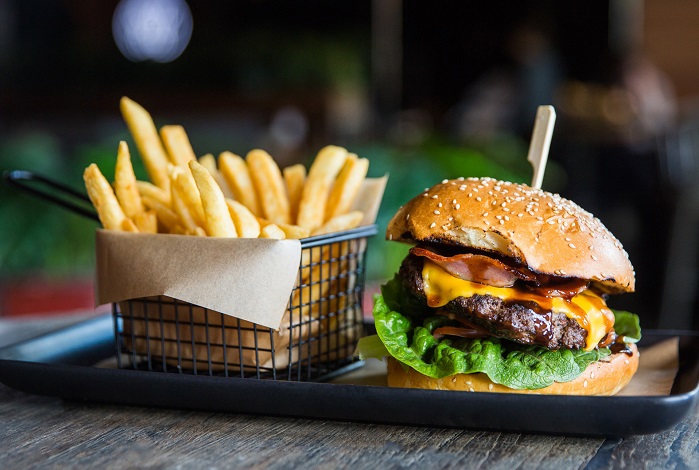 Buckley's
What: Burgers, pizza, salad and more with million-dollar views of the Harbour Bridge.
The offer: One of four dish options (beef burger, beer battered fish and chips, vegetarian pizza, roasted sweet potato & quinoa salad) with a glass of house wine or schooner of 150 Lashes for $30.
Our pick: Got to to be the beef burger (pictured).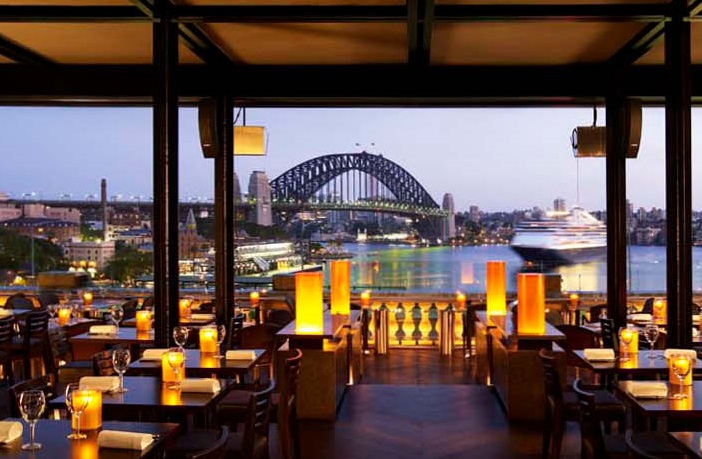 Cafe Sydney

What: Fine dining with a focus on fresh seafood and quality meat cuts with views right across Circular Quay and the Harbour Bridge.
Our pick: From the a la carte menu, try their vegan offerings – or for meat eaters, the steak or seafood offerings paired with wine.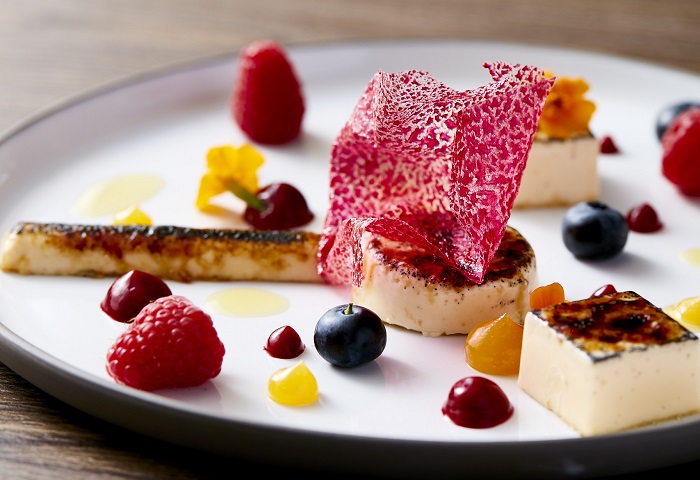 The Dining Room, Park Hyatt Sydney
What: Modern European fine dining with harbour views.
The offer: A two-course sharing menu for just $55 per person. Valid for dinner from Monday–Friday.
Our pick: We're all about the oysters or scallops for entrée, with trout or duck breast for main, plus harbour views.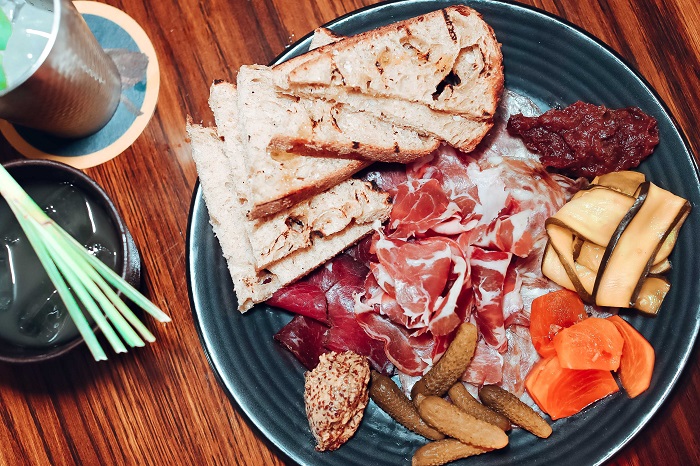 Kittyhawk
What: A fresh spin on traditional French fare, plus world class cocktails, a varied wine list and extensive champagne selection.
The offer: Choose from two courses for $55.
Our pick: Make sure you leave room after dinner for their incredible cocktails, such as the Rum'n'Rye Old Fashioned or Polynesian Pearl Diver.
NEAR THE MERITON FESTIVAL VILLAGE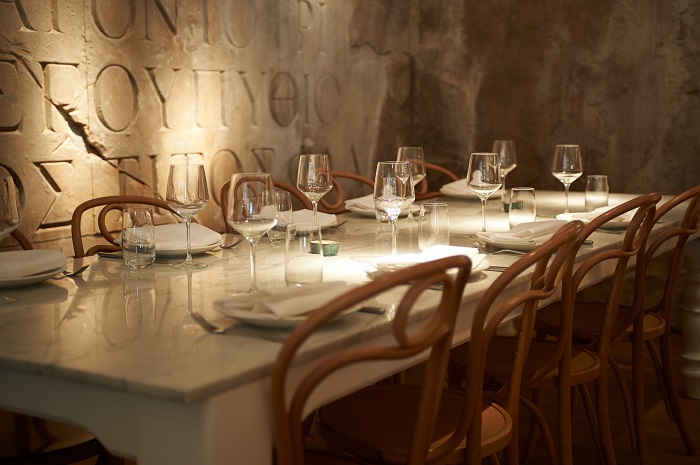 Alpha Restaurant
What: Chef Peter Conistis' twist on time-honoured Greek recipes, in classic Mediterranean surrounds.
The offer: Try a selection of Alpha's all-time favourite and new seasonal dishes, including taramosalata with grilled pita, slow roasted lamb shoulder with Greek spices and prawn saganaki with Kinawooka mussels. Two courses and a glass of wine for $55.
Our pick: The baked manouri tart or spanakopita, matched with glass of white.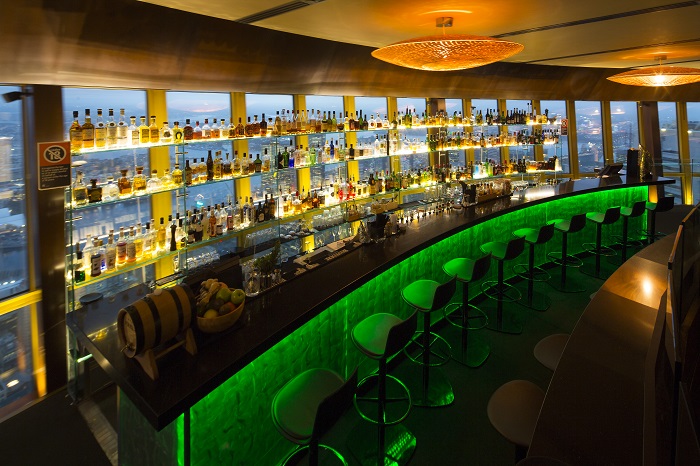 360 Bar
What: Cocktails, drinks and snacks at the very top of Sydney, with 360-degree views from the top of the Sydney Tower (FKA Centrepoint Tower).
The offer: $55 per person (minimum two people) for a selection of hot and cold snacks by Head Chef Elton Inglis with a glass of wine or the cocktail of the week at 360 Bar, plus free parking at Westfield Sydney (from 6pm to 11.30pm).
Our pick: Try the cold bar degustation, including oysters and antipasto.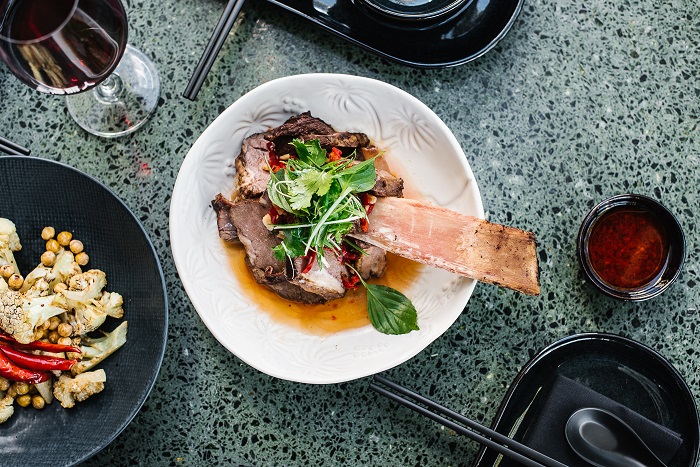 Madame Shanghai
What: A new Darlinghurst eatery and bar serving Shanghai street food and yum cha.
The offer: $55pp gets eight courses of delicious Shanghai street food to share, finished with a sweet treat.
Our pick: Don't miss the Hiramasa king fish sashimi with yuzu, chilli and Sichuan mandarin salt, or the delicious classic vegetable dumplings.
NEAR CITY RECITAL HALL AND STATE THEATRE
Bowery Lane
What: Cocktails and classics like sirloin steak, New York cheeseburgers and beef brisket in Manhattan-style exposed concrete surrounds.
The offer: Your choice of three courses for just $55pp throughout the Festival.
Our pick: Start with the stella buratta pastry, fill up with the lamb shoulder, and finish with the coconut & mango mousse.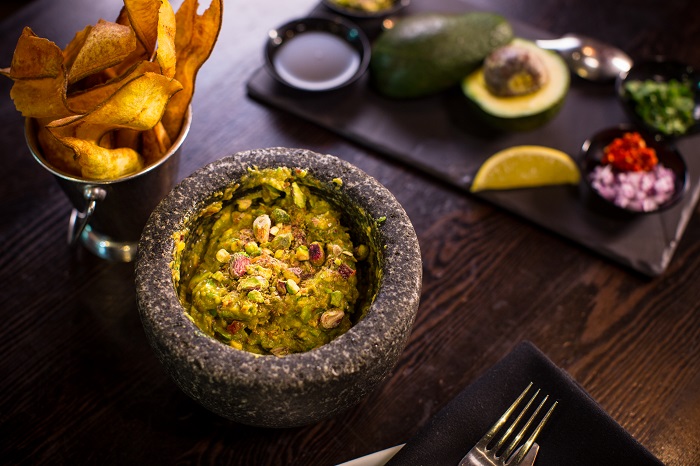 Mejico
What: Modern, market-to-table Mexican bringing together flavours from Mexico City to the Yucatan Peninsula.
The offer: $55pp for six share plates plus margarita cheesecake for dessert and a glass of sangria or Sol beer.
Our pick: Don't miss the watermelon salad or the corn lollipops!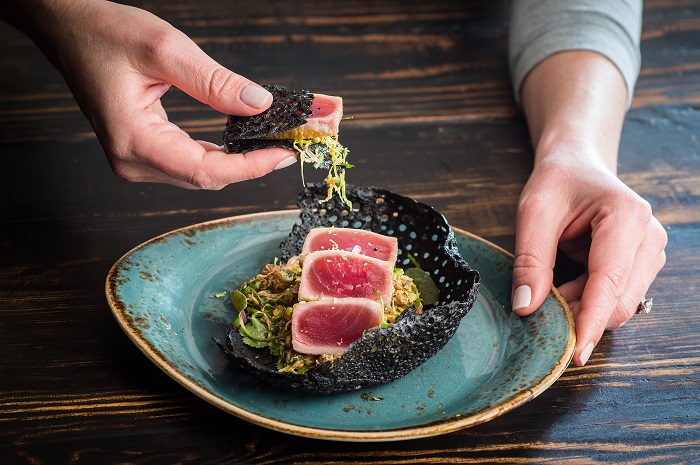 INDU
What: Southern Indian and Sri Lankan cuisine that's light, fresh and delicious.
The offer: $55pp gets a five-dish Feast designed to share, and a Kingfisher beer or glass of sparkling sauvignon blanc or pinot noir each.
Our pick: The whole meal's a food journey, with highlights including vegan dosa, Goan pork belly curry, and sides of basmati rice, paratha and daal.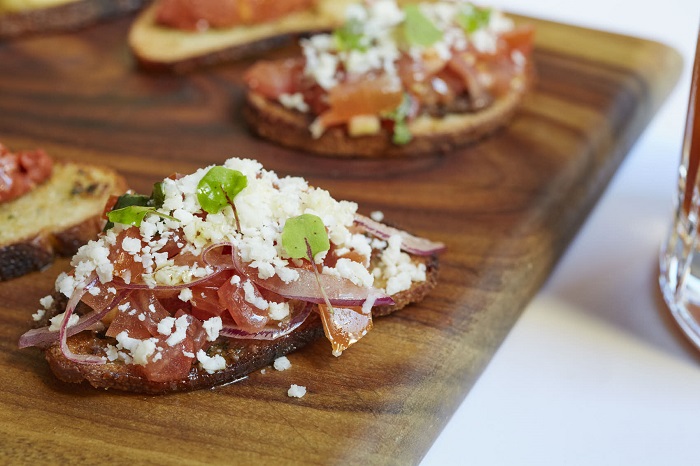 La Rosa, The Strand
What: An Osteria and wine bar in the sophisticated surrounds of The Strand Arcade, serving up artisanal Italian cooking and vino.
The offer: $55pp for any entrée and any main course with a select glass of white or red wine.
Our pick: Try the mushroom risotto for starter, chased with the 'drunken' Tasmanian octopus and a glass of white.
NEAR BARANGAROO RESERVE AND SYDNEY TOWN HALL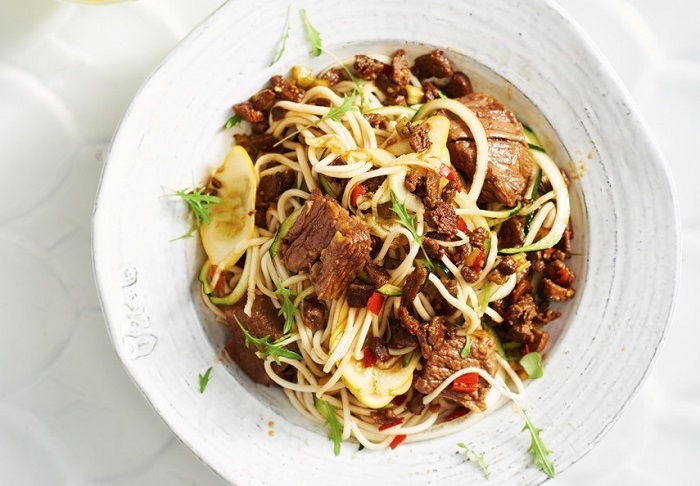 Chef's Gallery Town Hall
What: Fresh hand-made noodles and delicious share plates of modern Pan-Asian cuisine.
The offer: $30pp for a two-course meal plus glass of wine – choose from a selection of their signature dishes.
Our pick: Start with the house-made chicken and prawn shui mai dumplings and top it off with the handmade spinach noodles wok fried with vegetables, plus a glass of white.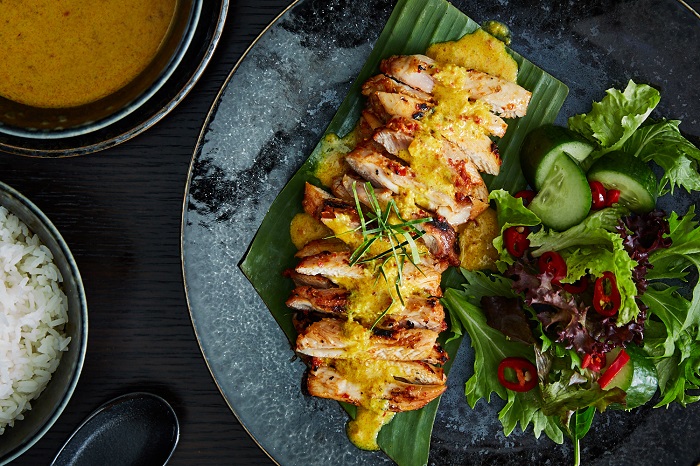 The Malaya
What: Unique recipes from across South East Asia, served with waterfront views.
The offer: Set menu with a glass of wine for $55pp, including salt and pepper squid, pork san choy bow, masak lemak prawns, beef rendang, and Szechuan eggplant. (A vegetarian menu is also available. Available for a minimum of two diners.)
Our pick: Come ready to share with friends and don't miss out on the Szechuan eggplant dish.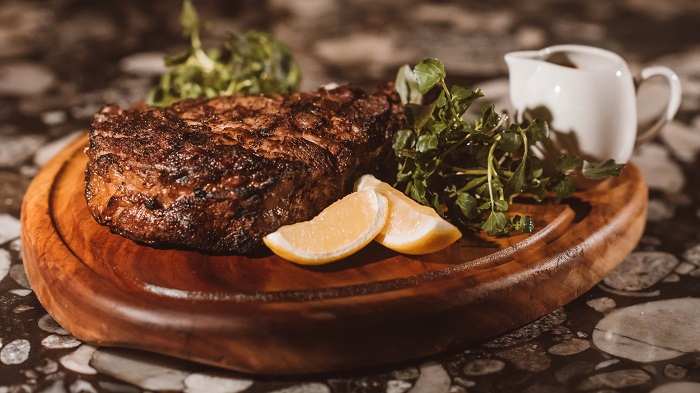 Steel Bar and Grill
What: Modern Australian with an impressive range of steaks prepared on an Argentinean wood fire grill.
The offer: $55pp for an entrée and main, or a main and dessert, plus two glasses of wine.
Our pick: It's all about the steak (especially the one kilo rib eye).
NEAR ICC SYDNEY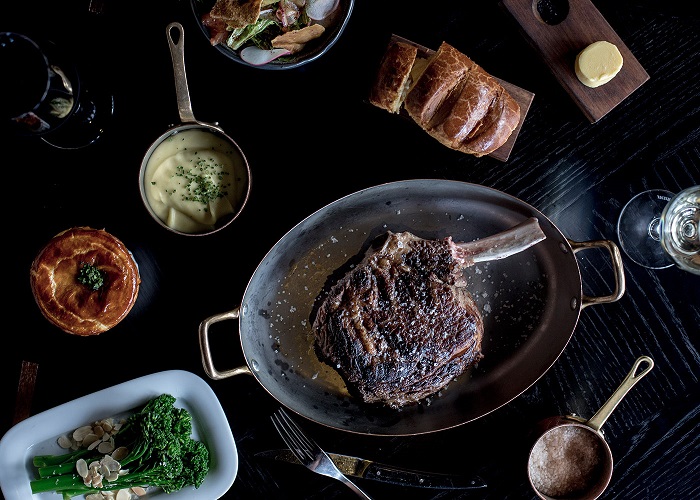 BLACK Bar & Grill
What: A top-shelf steak and seafood house with Harbour views.
The offer: A two-course menu for $55pp.
Our pick: Try their signature fillet of grass fed angus with asparagus and beef jus.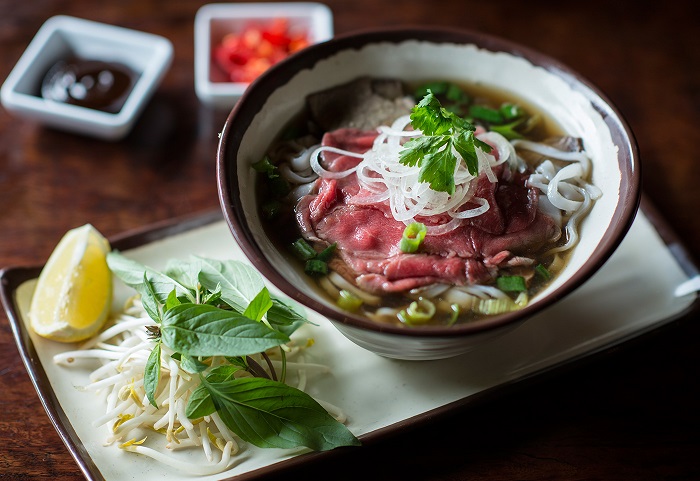 Fat Noodle
What: Dynamic Asian street food with influences from Vietnamese, Chinese, thai and Malay cuisines.
The offer: $30pp gets a "Korean Bulgogi Style" pork belly stir-fry with spicy cabbage, beans, lettuces, sunny egg and crispy enoki Mushroom, served with jasmine rice on the side and a 'Cumquats Fizz' summer mocktail.
Our pick: All about that pork belly bulgogi.
NEAR CARRIAGEWORKS, SEYMOUR CENTRE, BELVOIR ST THEATRE AND UTS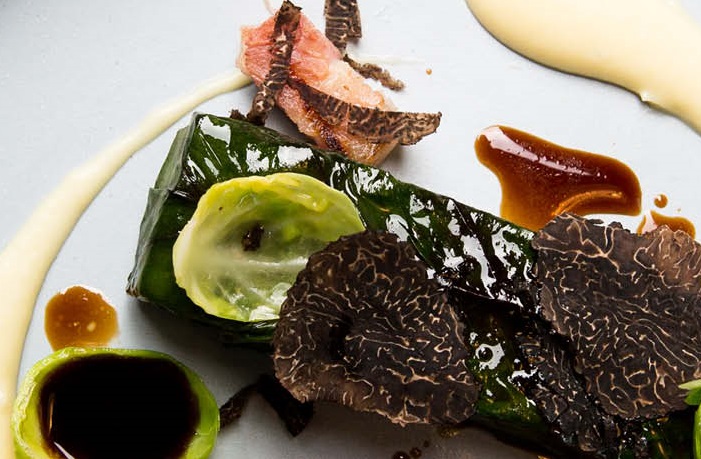 Bishop Sessa
What: Surry Hills bistro and wine bar with seasonal European cuisine.
The offer: A three course meal for $55pp (vegetarian options available on request).
Our pick: Go for the pan roasted barramundi and top it off with an iced nougat with macerated strawberries and basil ice cream.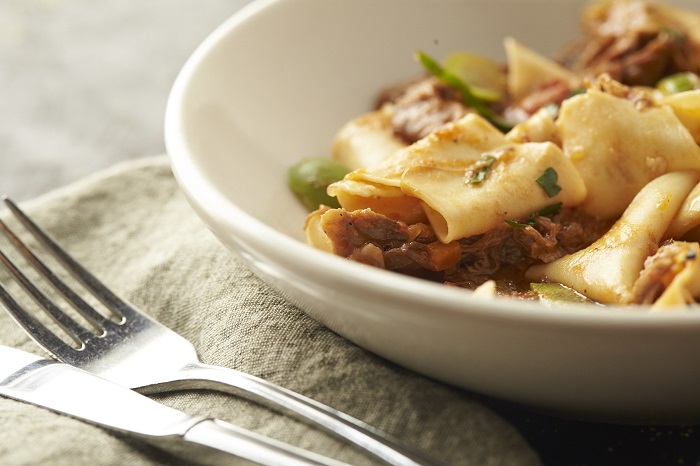 Kindred
What: Delicious, handmade Italian-inspired food in Chippendale.
The offer: $30pp gets one their pasta dishes (made in-house), with a serve of pickled vegetables and house-made sourdough bread.
Our pick: You've got to try the exceptional house-made pappardelle with lamb ragu.
AT THE ART GALLERY OF NSW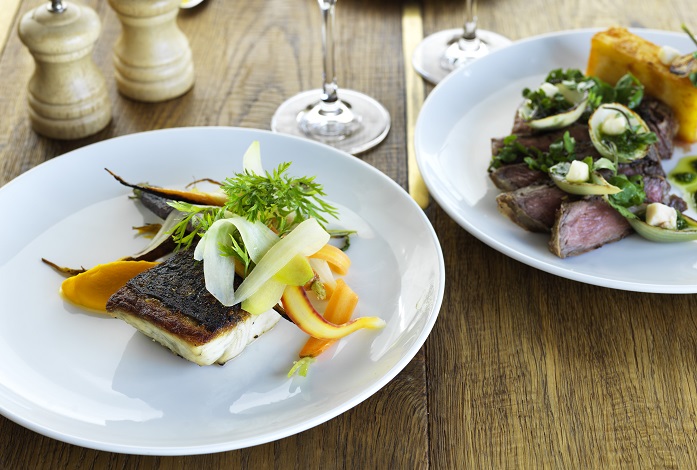 Chiswick at the Gallery
What: Matt Moran's 'garden to plate' establishment inside the Art Gallery of NSW.
The offer: A three-course meal for $55pp (valid for lunch Monday-Sunday and Wednesday evenings).
Our pick: Beautifully grilled chicken, heritage carrots and tarragon, followed up with the strawberry sorbet or orange cake.
IN PARRAMATTA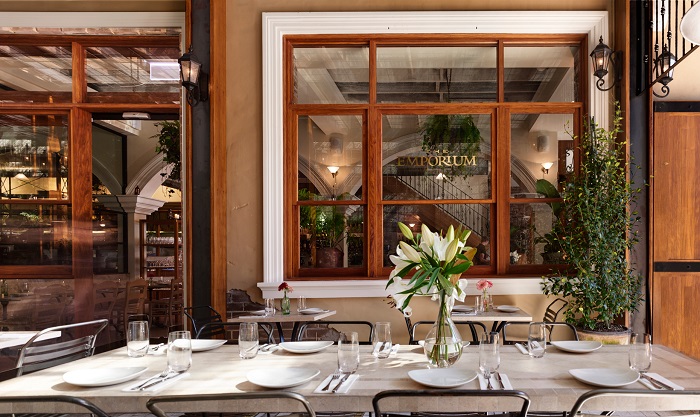 The Emporium
What: Mediterranean-influenced modern Australian in an exotic Tuscan-style venue.
The offer: A two-course tasting menu with four choices for each course, plus a complimentary glass of wine for $30pp.
Our pick: It's a Mediterranean tasting menu, so it's all good!